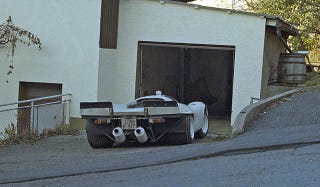 Good Morning Oppo! I have narrowed my search down to 3 possibilities for new tires on my E90 335i sedan, but would appreciate some peer reviews on them.
(All prices are from Tirerack)
Option 1: Continental ExtremeContact DWS - $688 for set of 4
Option 2: Hankook Ventus S1 noble2 - $620
Option 3: Pirelli PZero Nero All Season - $602
I'm moving away from runflats for price reasons, and moving to All Seasons because I like to drive all year. Any Opponions about any of these tires would be very much appreciated!
(Not sure if it will work, but here is the comparison page I set up.)
Thank God I don't need tires for a Porsche 917.