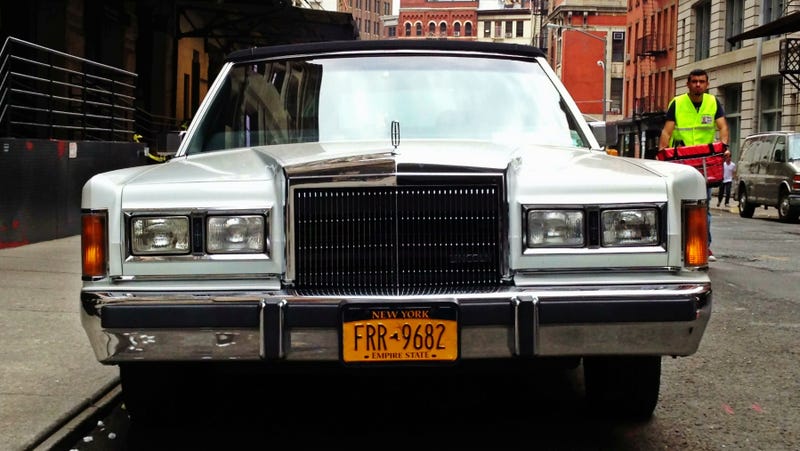 Welcome back to In Plain Sight, where I make myself late for things to stop and admire one of the many fascinating, Jalop-worthy cars parked right on the street amidst the hustle and bustle of New York City.
Between the terrible road conditions, dense street grid, abundance of pedestrians, and maniacal cabbies and panel vans, New York is not a friendly environment for cars. So it's always a pleasant surprise when you come upon something unique and unusual braving the conditions, and such is the case with this 1989 Lincoln Town Car Mafia Wars Series (note: not a real trim level).
Of course, loyal readers will note that Ballaban found a similar beast this past weekend and wrote it up. Now I don't mean no disrespect to that brown barge and its fantastically vinyl roof, and I wouldn't be surprised to wake up in my bed soaked in motor oil with that waterfall grill in my lap – but I believe this immaculate survivor still deserves to be highlighted.