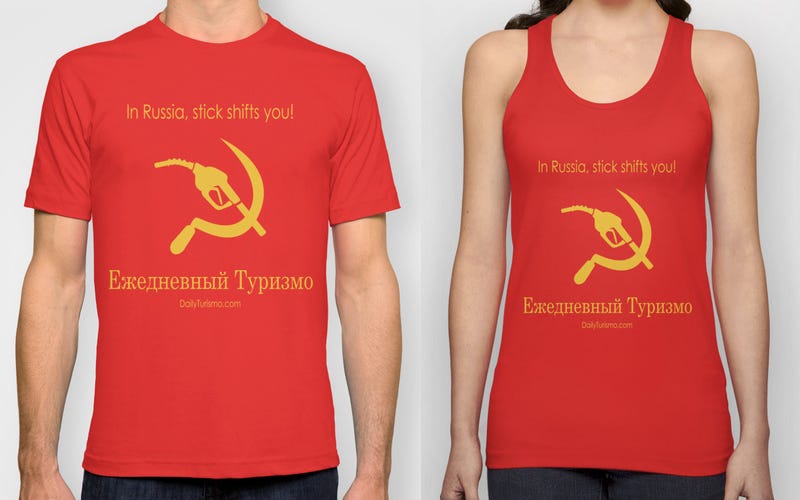 I recently had a request from one of the two regular reader's on my little blog to create a T-shirt from the Nozzle & Sickle logo. Head over to DT's Society6 T-Shirt website where you can purchase a Nozzle & Sickle shirt, tank, hoodie, framed art or onesie ($5 discount ends today).
The prices for a simple T-Shirt are a bit steep at $22 $17 but the shirts are good quality (I basically gave nothing but DT Vintage racing themed shirts for Christmas this year from the previous promo week and they were well received) and clicking on the above link gets $5 off the normal price and free shipping thru March 9th, 2014 (the actual price does not appear until it gets in the shopping cart, so you will see $22 per shirt initially and then discounted when it gets in the cart). Society6 prints the images on nice quality t-shirts, packages them up and ships them to you, I get a few bucks and everybody goes home happy.
In case the version with words does not catch your fancy, we've also created a version with no text, just a simple tribute to all things Lada, VAZ, ZAZ, UAZ, GAZ and AZZ - but be sure to click on THIS LINK to get the promo for $5 off and free shipping. All of these items are also available in various colors, kids sizes and a cool hoodie.
Sorry for the self promoting shameless plug...