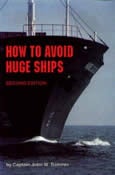 .
.
.
.
.
.
So maybe I'm late and everyone has seen these, but because they are unbelievably funny, I'm going to post this. Amazon has their own list of funny product reviews and some of them are an absolute riot. This is the funniest thing I have read in a while:
http://www.amazon.com/Funniest-Amazo…
and a second page http://www.amazon.com/gp/feature.htm…
Go ahead and post your favorite ones, there are so many and I don't want to miss any good ones. So far, I have seen super funny ones for:
Wheelmate Laptop Steering Wheel Desk
"Unfortunately I already had this exact picture tattooed on my chest, but this shirt is very useful in colder weather."
"I had a two-wolf shirt for a while and I didn't think life could get any better. I was wrong. Life got 50% better, no lie."
But please, feel free to explore others, almost every one is hilarious. The ones for the Denon cable are also funny, but I can't link it for some reason. Also, the sugar free gummy bears. Post your favorites!
Edit: Wow, Kinja is murdering these links horribly. There are three of them there. Honestly, just go to the main page and explore for yourself.