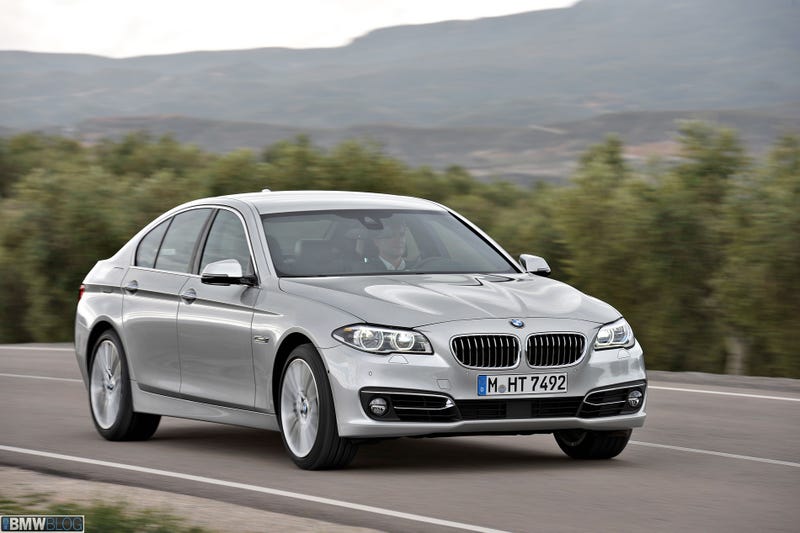 The Ultimate Driving Machine. That slogan has defined BMW for decades. They were sport luxury, the rwd purists of the premium sedan market. Known for sporty handling cars and silky smooth inline 6 engines, BMWs have always been well appointed cars with emphasis on the drive. Simple but effective. M cars have always been the ultimate expression of this, being well balanced cars with not too much power.
Mercedes Benz is known for building rolling bank vaults, crammed with enough technology to make a stealth fighter nervous. They have alwys been uber quiet and supple cars for people that listen to Tchaikovsky on the way to business meetings. AMGs have always been very fast bank vaults, with a focus on barreling down the Autobahnen rather than open days at the Nurburgring.
Now, it seems to me the roles have reversed. The new 5 series is, by all accounts, a rolling bank vault. It is so quiet they have to play engine sounds through the speakers. That's not good. On the other hand, Mercedes keeps making their cars sportier and making them handle better. Some say the new AMGs are better driving cars than the new Ms.
Have the poles reversed, or am I losing my mind?