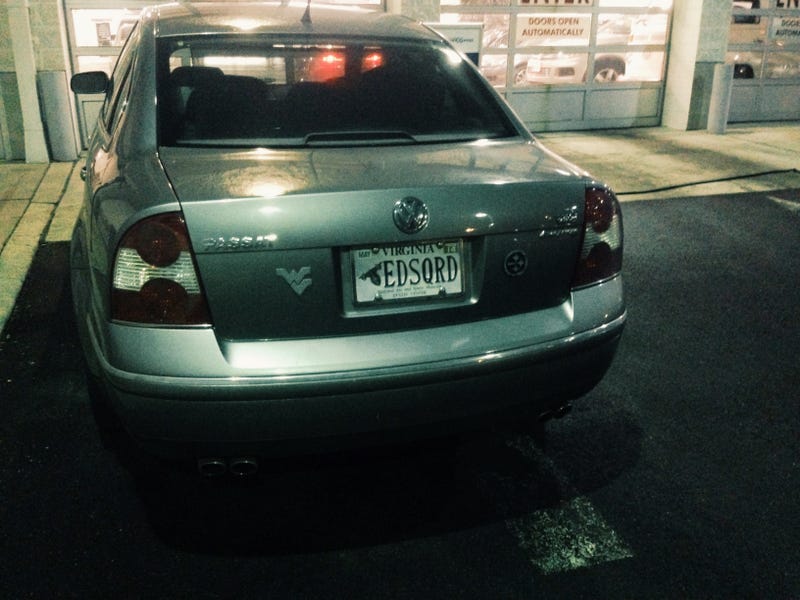 Found this lovely thing outside our service entrance when I left work tonight. What's that you say? An ordinary Passat? By no means...
And from the front now...
Also, drove an A7 some lady turned in off her lease today. Also rode in the back seat. SO FUCKING NICE. Heated steering wheel, power adjustable steering wheel, dual zone climate control and heated for front AND BACK, 3.0 Turbo and Quattro. Sticker said 76,000. I may have cried a little.
Unrelated, my car in the dark after I washed it tonight. Too ashamed by my generally dinged up cars and poor photography skilz to post in the reader rides thread.
Borrowed the roof rails from parts to ferry a hood for my 83 244 from Salem NC back home to VA. Took forever, but it worked. I'll take a better photo sometime when I'm feeling less lazy.