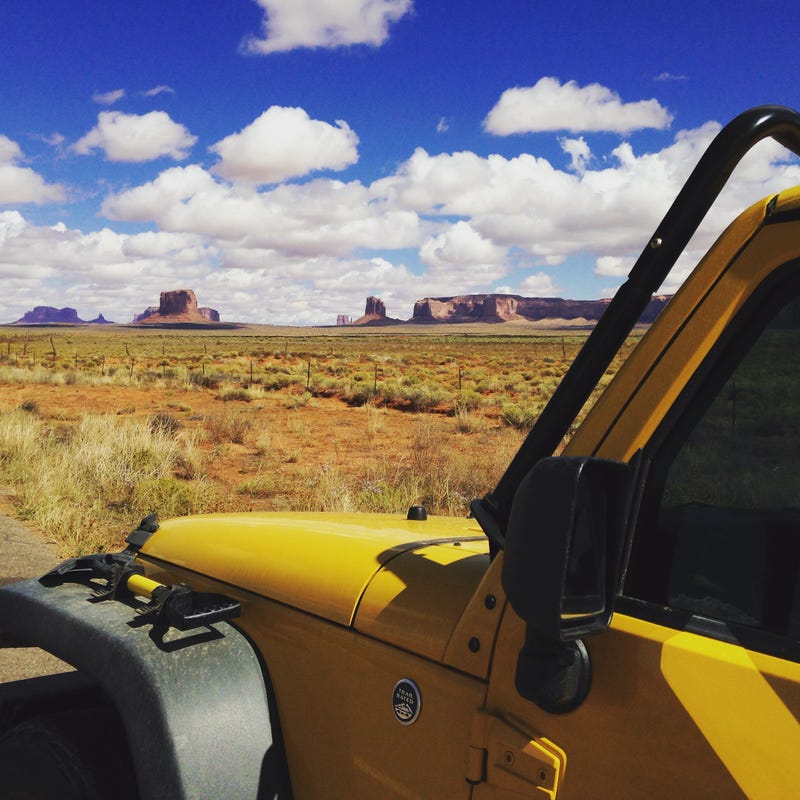 I went camping in Arches National Park this weekend, and took the Jeep out on the 4wd trail that leads to Tower Arch. I'm not too experienced with offroading, and had my kids in the car, so I didn't want to push it too much. Here's me coming down the trail I had already gone up:

Aaaannnnndddddd here's me screwing up and dropping off a ledge and banging my frame into some rock. Luckily it was just the mount that the lower control arm bolts into, and nothing bent or broke. I was able to slowly reverse off of it.
I know it seems obvious from here that I should have gone to the other side, but that little hill is hiding another step which I ended up running the other control arm mount into. I ended just going across the ledge at an angle. The funny thing is I climbed up this no problem.
Have a vid of some thunder in Arches.
EDIT: If any of you overlanding guys have any tips for me, I'm all ears. I grew up backpacking, and am pretty new to four wheeling and traversing open desert in a vehicle. It was a lot of fun and I plan on doing more stuff with this Jeep.