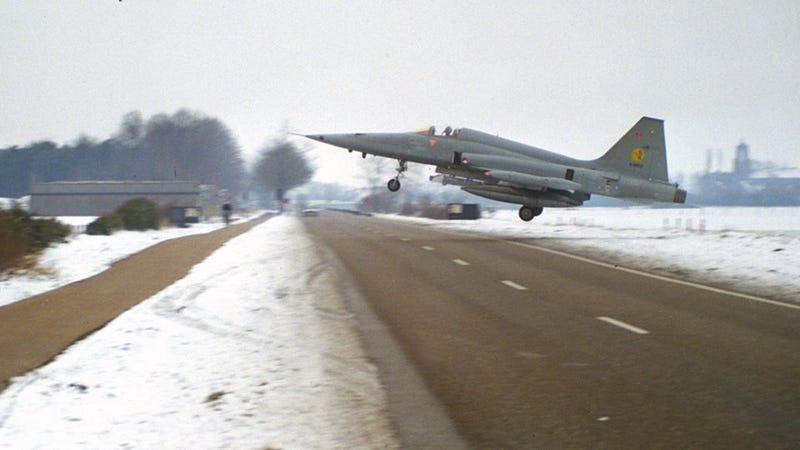 The Aviationist have posted another picture of a very low approach at Gilze-Rijen in the Netherlands, this after posting a photo of a low approach by a US F-4E Phantom. It looks like there are stop signs on the road, but no barriers. I guess you're on your own to watch for low-flying planes if you're driving by the base.
Taken in Winter 1987 by Jan Klijs, the photo depicts a Dutch Tiger flying with the 316 Sqn, about to land at Gilze Rijen.

The aircraft touched down short of runway 28 but the fence was low and the aircraft wasn't damaged too much.
From The Aviationist