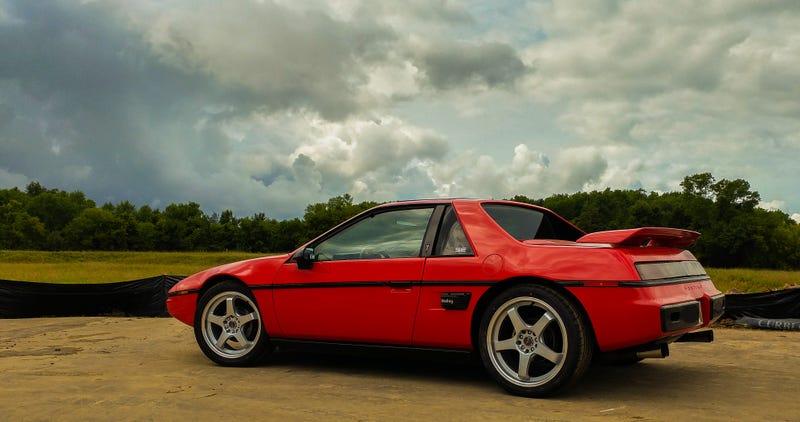 Only one of the performance upgrade parts that I planned to install is not on the car, due to the exhaust apparently having met an immovable object sometime in the past. Strange that there isn't any evidence of that anywhere, though.
Anyways, luckily it's hard to tell how dirty the car is in this picture!
She rides much more 'solid' with what feels like all parts of the suspension working together as a team. Previously the rear struts/springs were the original 31 year old units. At least one side was totally dead on compression. The front was lowered and with inexpensive shocks... at lease one of which was completely dead on compression.
It is beginning to feel like how I expect a mid-engined car to feel. Although we will see if the poly control arm bushings detract much from the grand touring potential.
In addition to riding brilliant, I can also see (and be pleased with) the stance that the wheels/tires I put on have. I think they meet all my expectations!
Now I just need to adjust/fix/replace the exhaust so that the rear sway bar can go in, and I need an alignment.