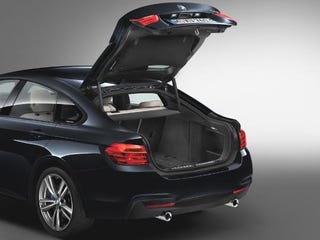 Just add two tailpipes.
It's no wagon, but it's... something.
Also, it's an M4. And I'm guessing they have some other name for it than "hatchback". /sarcasm
* re-reading the CEO's quote, I'm wondering if he just meant an M Performance version is coming (M435i Gran Coupe), not a "true" M... I guess we'll know soon enough.
http://www.carbuzz.com/news/2014/5/9/…
I still want this one.