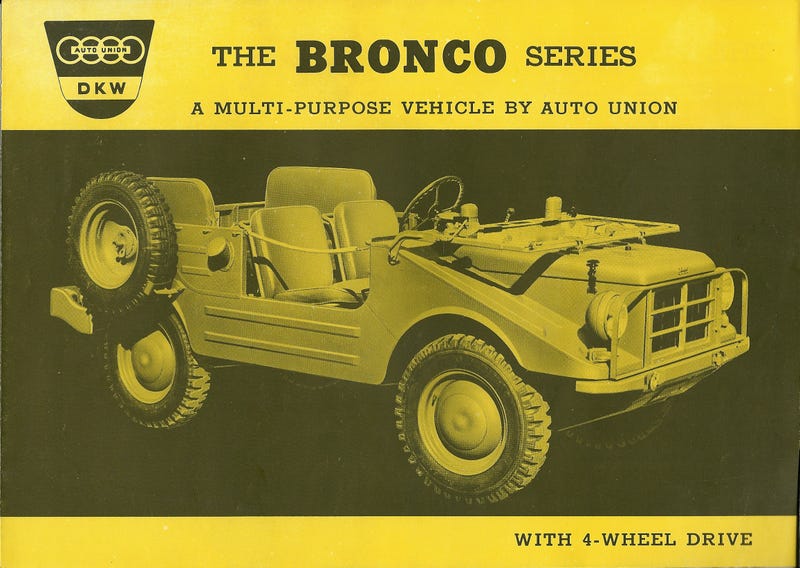 And I thought I was a DKW fan!
I spotted this while looking for ads for the old (and quite cutting edge) DKW F1 on Hugo90's Flickr page. I didn't find any F1 ads, but I did see this with the following caption.
Auto Union - DKW was sold in the USA by Mercedes-Benz Sales, that was part of Studebaker, though only some Studebaker dealers handled these models.
Here is the rest of the four page brochure from 1960. Man, we used to get every kind of imported car back in the day.
Photo Credits: Mercedes, or maybe Studebaker, or maybe Audi, or maybe Hugo90. In any case, you can find these images right here.