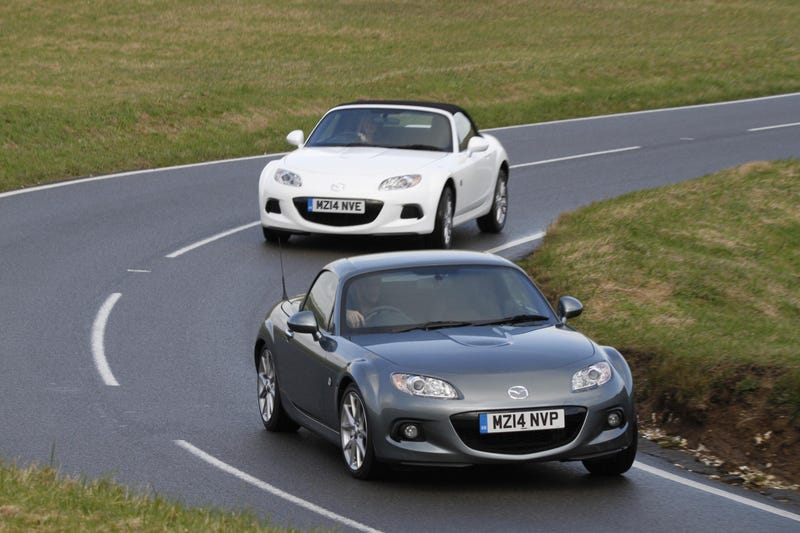 The temple of the MX-5 is hardly suffering from a lack of worshippers. It's crowded with devotees from across the world getting down on their hands and knees to sing to the glory of the 'world's most popular sports car.' Yet it lacks the excitement required to be considered a great.
I am what you MX-5 disciples might call an infidel. I simply do not believe that the Mazda MX-5 is the great sports car it is made out to be, it doesn't deserves the worship that it gets. Equally, I'm not of the opinion that the MX-5 is a terrible car entirely unworthy of praise. It's a good car, but it's not a great sports car.
Now before you insist I should be burned at the stake for spreading such blasphemy, I have a case to make – starting with what I like about Mazda's little roadster.
I enjoy the handling of the MX-5. It's good, but it's not the best handling I've ever felt in a car and certainly not up to the hype – Toyota's GT86 is superior in that department. The best part of the car was the gearbox, rather addictive to use and blessed with this quality of feeling just right each time you put it to use. No wonder Morgan put it to use in their brilliant 3-Wheeler. Its character definitely hints at a previous era of motoring where things were a little bit simpler, the whole car has a spirit, and I like that in a car. Yet at no point whilst driving the MX-5 did I feel it was a sporty car.