It's basically a widebody Autozam AZ-1 with a longitudinal mid-engine RE Amemiya-tuned Mazda 20B rotary. It was built as a show car for the 1996 Tokyo Auto Salon, but I hear it's far from being all bark and no bite.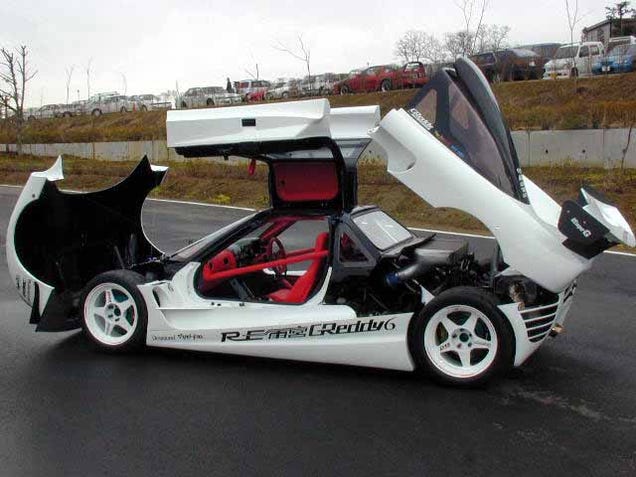 It looked like this before the current owner repainted and overhauled it in 2000:
Added info because this got posted to the FP: It, allegedly, originally had the Ferrari F40's brakes and the Porsche 962C's transmission, differential and shocks. That was Japan before their economic bubble burst for you. When it was updated in 2000, it was given bigger tires, a slightly wider rear and brakes taken from the Ferrari F50.
I have no idea if any of this is really true as I've not found any sources other than blog posts, but if anything the thought of it being true is awesome, right?
UPDATE: RE Amemiya's website has a webpage with info (in Japanese) supporting this. Thanks go to pondetim for pointing this out!