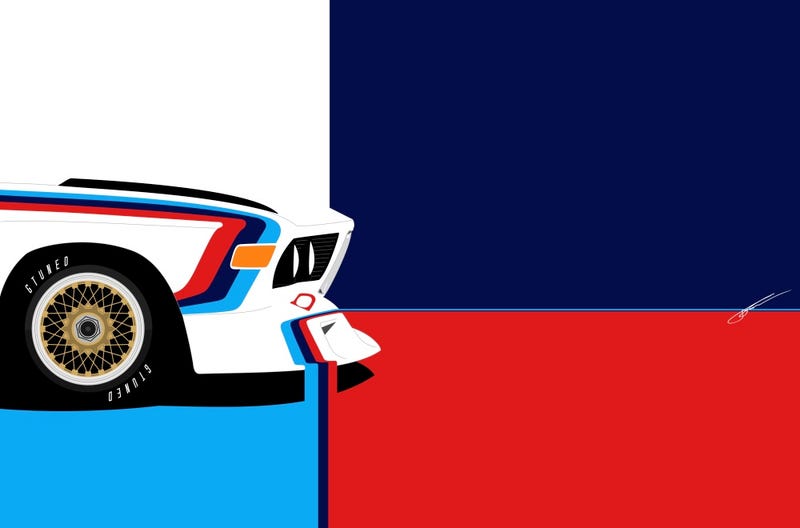 Yes, I'm doing this again (I'm sorry) and no, I don't enjoy having to promote myself like this, it feels bad.
Last week, I put up a little bit about me opening a store, which actually helped, got a sale to Australia from a Jalop, which is pretty awesome.
And I wanted to post this up, which I'm pretty proud of. (3 hours of trying to replicate the spokes alone...) Another 3.0 CSL vector/design, like Superflat, this time being done on a 3/4 inch Metallic, 16x24 Standout for $125 plus shipping.
And upon going through oppo tonight, (go on jalopnik like 10 times everyday but rarely visit oppo anymore) I've realized I've basically been copying Arch Duke without even trying.
Crap. Sorry mate!