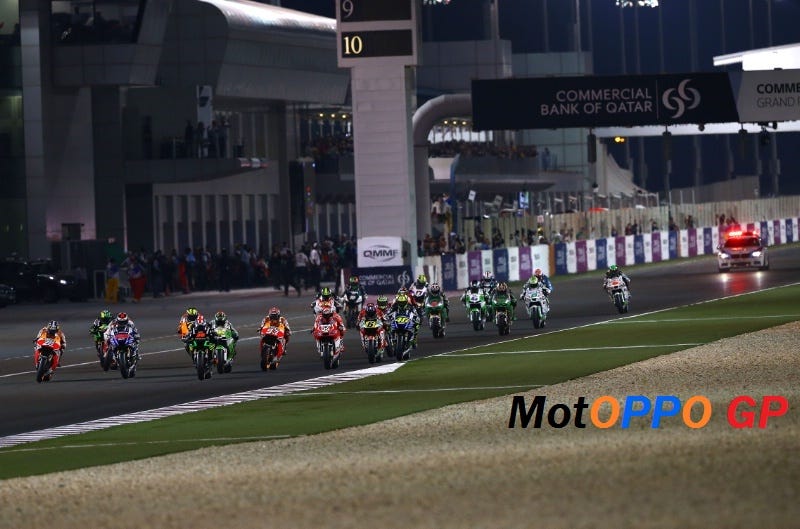 Ever wanna play a fantasy game but (1) don't want to wait for a long time between stages or (2) participate in a shitshow? Then MotOPPO GP is just for you.

MotOPPO GP is all-new, just as this year's MotoGP season is new. And unlike most Middle Eastern rounds in other series, the season opener in Qatar always delivers the goods. Which makes the job of living up to the race an even greater challenge for us showrunners, who are way behind schedule.
Last season... actually, forget it. We never had a last season, because MotOPPO GP never existed last season. This season is a start-from-scratch season. Which means you didn't miss anything—in fact, you're just in time for the start. In fact, only you are on time. We, the showrunners, are too late.
Aprilia has a new bike! And it's the proper, full Monty now! But can they challenge Suzuki and their alien Maverick? How sparkling can the battle between MarcVDS and Pramac be? Is Ducati going to do a shock upset and win it all, or will Honda take back what they think is theirs? Can Jorge defend his title, or will Rossi knee the trophy out of his hands?
———————————————————————————-
The rules can be found below, but for simplicity, consult the quote box after the link.