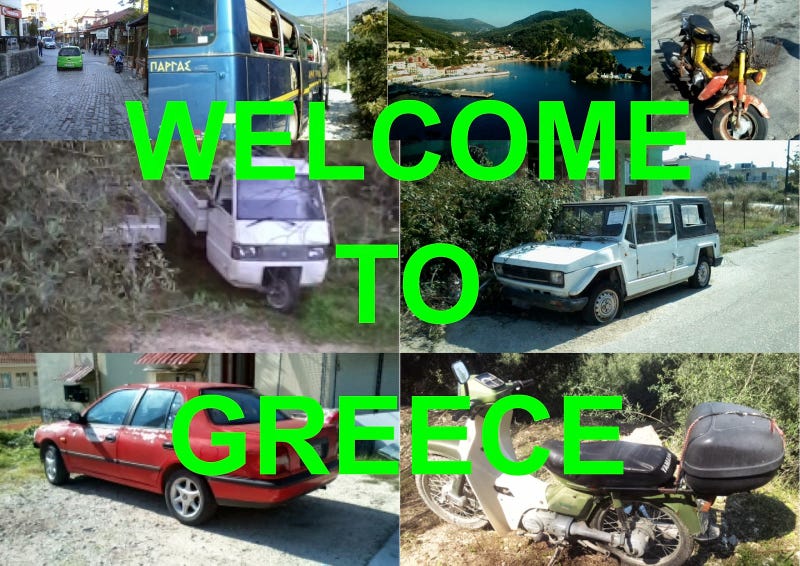 I've not long got back from my holidays. It's a long time since I've actually managed to go abroad, and for my first foray into foreign climes since the 1990s, I chose Greece as my destination. As the trip grew closer, I got more and more excited, but also a little nervous - would I be nervous on the plane? What would the food be like? Would I be stopped at customs so a man could put his hand up my bottom?
The answers, in case you're wondering, were no, delicious and thankfully not.

But I think the thing I was most curious about was what I was going to find on the roads. Greece, after all, has been suffering particular hardship during the economic crisis, so I didn't expect to find the place gridlocked with Lamborghinis. I'd also chosen to stay in a tiny town called Parga, which has a population of not quite 4,000 people and sits nestled within acres of olive groves at the edge of the Ionian Sea.