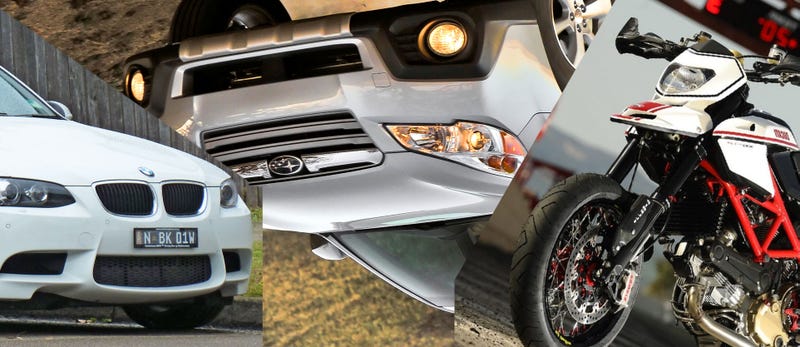 So... I'm in a bit of an automotive transition period coming up in the next few months.

For one; I own a VW golf TDI:
Which as you all know by now will be sold back to VW. When I sell it back (barring any extreme mileage adjustments) I'll get around 21k back for the thing! I can even scratch it up, not care about washing it, maintaining it, etc; as long as it gets to the dealer under it's own power, they have to buy it back. I suppose there are some details that will be ironed out this October, when the judge gives the final ruling, but I suspect the "under it's own power" thing will be true to its word.
Secondly, I'm selling this:
In order to fund a more powerful/better hwy speed motorcycle.
I've been looking at Ducati Hypermotard 1100sp evo (xtreme right!), monster 798, z1000, s1000r, maybe the Africa Twin... who knows.
But I guess the main question is. What's a solid motorcycle pick for more power than a WR with better comform/handling? I like the upright-ness of my WR, and the comfort of riding those style bikes is better than supersport bikes, so no supersports. Also, I don't want something insane to insure, but I suspect being 26, male, and single; that doesn't get me any points with insurance companies.
Also, I'll need another car when I sell the VW. I've looked at E93 M3's, which I decided against, then subsequently, E90 M3's, because they are fun and I wouldn't use it as a DD that much (that's the motorcycles job more so). Also thinking about an Outback, grand cherokee, or X5 or something with space for climbing trips and people/don't have to worry about having to keep it pristine. I'll be getting my next car used, and from Carmax, because Doug DeMuro. Again thoughts on that. Any other recommendations on a car? I don't really even want a car to be honest, but it's good to have in case of long distance travel or bringing things with me.
Thankssssssss.