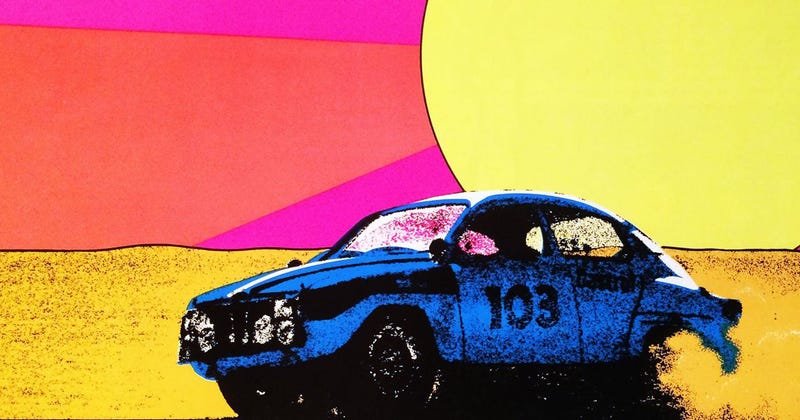 Tuesday, September 27th is the start of my bizarre plan that's intended to jump-start the oft dormant, perpetually-inhibited-by-fear-of-failure artist in me. As I mentioned before, I'm combining my occasionally unhealthy obsession with the automobile with my art, something that up until now has largely been a direct-to-trash can affair.

Along the way I'll be updating my Instagram with anecdotes, photographs, and drawings that I will completely hate and force myself to share with the world. Hopefully I'll adjust to the shame.
Anyway, I'd love to meet people along the way, my route is kind of a straight shot but at a leisurely paced one. I'm keeping it to 6-7 hours of driving a day, and avoiding high altitudes because carburetor anxiety and dreaded potential wintery mix. If you're on my path and want to illegally drag race, let me know now because I will need a 12-hour handicap.
Tuesday 9/27: Seattle, WA

Wednesday 9/28: Seattle, WA/Ocean City, WA

Thursday 9/29: Portland, OR
Friday 9/30 and Saturday 10/1: Spokane, WA
Sunday 10/2: Bozeman, MT
Monday 10/3: Spearfish, SD
Tuesday 10/4: Badlands National Park
Wednesday 10/5: Hayward, MN
Thursday 10/6: Chicago, IL
Friday 10/7: Cleveland, OH
Saturday 10/8: Baltimore, MD
Sunday 10/9-Monday 10/10: Ocean City, MD/Assateague State Park