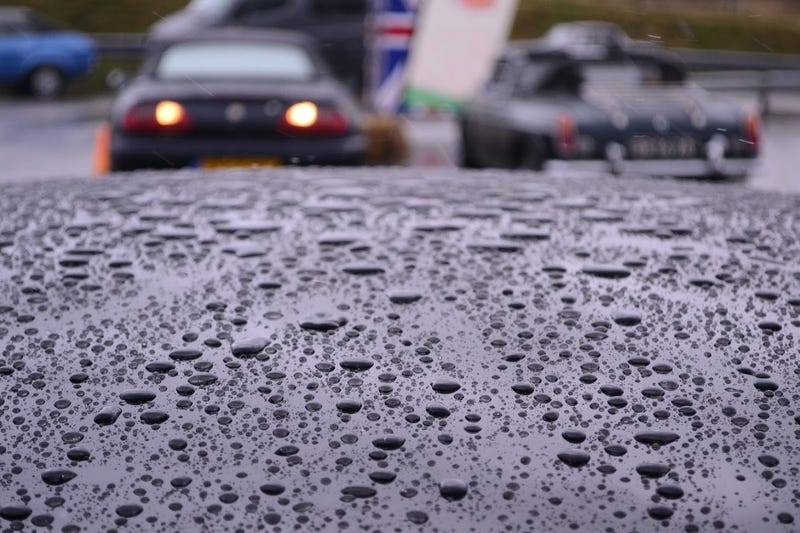 Despite the British weather it was a nice day out. Cold. Wet. But still nice.
This guy is awesome! Rocking shorts on a cold rainy day, Beard and hair blowing in the wind!
Cool little camper on our way to the paddock.
No roof, no problem.
Minis
Minis Everywhere!
Some odd little Mini based kit cars.
Did I mention there were Minis yet?
Back to some track action.
Taking some shelter under a stand from the rain.
Oh come on now.. This is just too much.
At this point it started raining a lot harder so we took shelter in one of the pitboxes. Not a bad place to hang around.
Just look at the way this mirror was attached!
Time for a very wet Jaguar race.
It rained hard enough to build up a giant pool of water on the apex of the chicane.
Oppo!
That's one.
That's two.
And there is number three. All on the same lap.
This seagull was about as amused by the weather as I was at that point.
Taking care of the giant puddle in the chicane.
Uh-oh.
Someone spun out and put their Jag into the barrier.
Yeah, that rear suspension isn't looking too straight anymore.
Despite the sun breaking through it was still very slippery.
Yup, still slippery.
And that was it.
Time to go home, get a big cup of tea and dry out the rain ponchos.