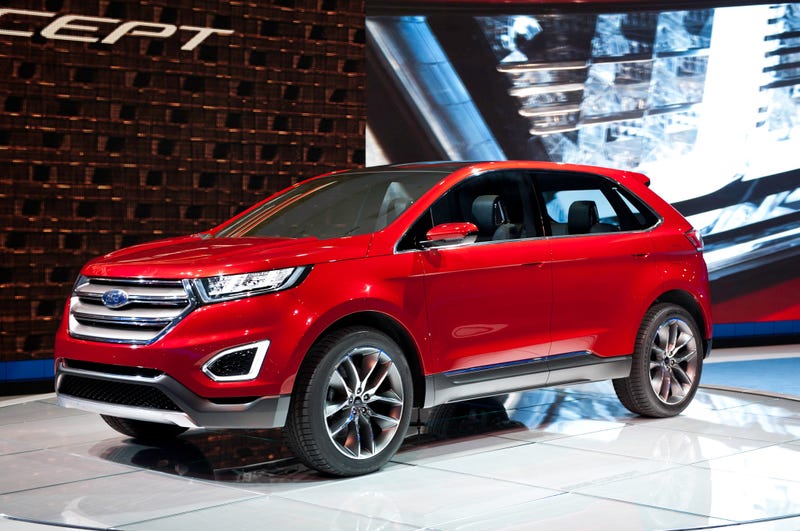 EDIT: Sadly as much as I'm okay with a Subaru or a Nissan, my dad, who hates Asian car makers like we were still in WW2 or the Cold War won't let one in the driveway so it MUST be American or German or British or anything that's not an Asian car. (Sorry if it sounds racist)
My mom's looking for a replacement for her '99 Ford Windstar this year. A friend of ours is selling his 1st or 2nd gen. LR Discovery for $6k(I don't think it's worth that much). I don't know the mileage ATM. I think it's a bad idea so once again, I'm turning to my fellow opponauts and jalops to see what else is out there!
This is the criteria that must be met in the new car:
1. Around $6-10k(for now)
2. Not another minivan
3. SUV or Crossover would be nice
4. Gets good mileage(the Discovery does not)
5. MUST be automatic(Sadly)
6. Must come from a car maker that isn't gone(Sorry Saturn :( )
7. Can be American or German
8. Good cargo space
9. RELIABLE
These are the cars I think would suit her nicely:
Ford Edge 1st gen
VW Tiguan
Chevy Equinox
Jeep Compass
Jeep Cherokee(looks are subjective with her suffice to say)
Volvo XC60
What do guys think? Should she go with the Discovery? Or pick one of my options or something else?