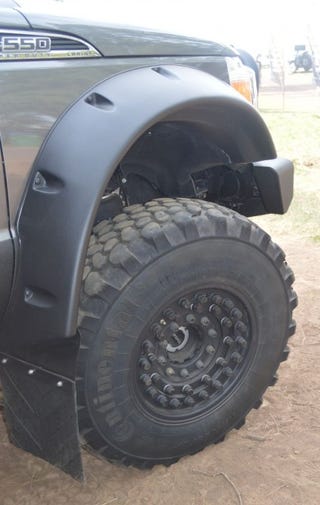 I just don't understand the fascination. I mean, I understand why having 8 lugs is stronger than 5 or 6, and if you're rock crawling, having locking beads is nice, but seriously, what's up with all those bolts?
It's a pretty sweet looking RV, though, even if it does have a wine cabinet (?) But man, those wheels...
Source: http://www.gizmag.com/2014-earthroam...