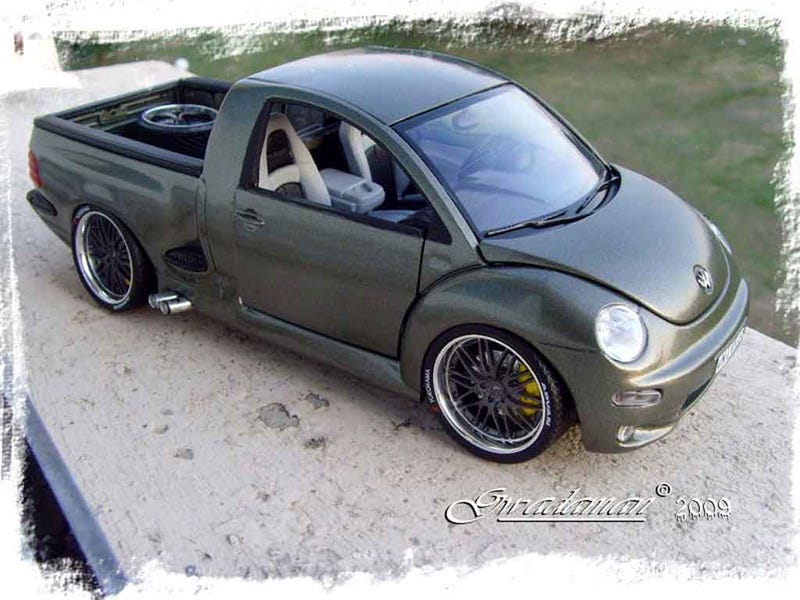 Well this is actually pretty damn cool. In 2009 it seems some insane guy called 'gwadaman' decided to take the New Beetle and actually make it look good by fitting it with low-profile tires, making it hellaflush, and tacking on a freaking truck bed for good measure.
I'd drive the hell out of it.
More pictures at
http://www.alldiecast.us/diecast_car.ph...