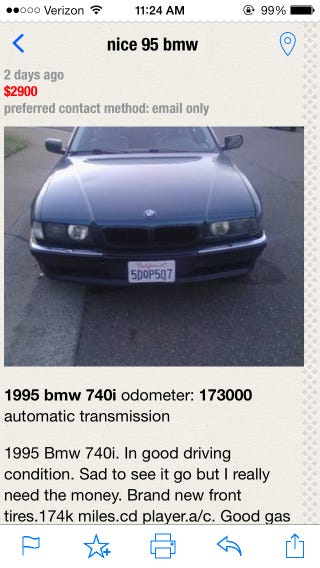 This 174k mile 740i. Kinda want to have it..
The owner was "Given" the car by her boyfriend. She couldn't tell me the last time the Water pump or fuel pump was replaced, since she just got it. She wants to pay off student loans with it?
Thing is, I only have 4k to spend, I figured I'd have it and still have 1k in reserve to fix anything that happens between now and December, when I will then sell it for however much I've put into it, giving me about 7k to spend on a reliable car.
Yes? No?