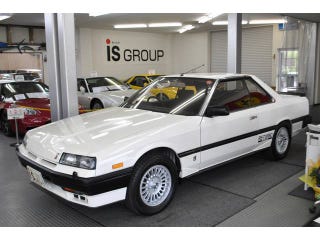 Even though it's not in the preferred red/black two-tone, and even though it doesn't have the full novel of text other RS-Turbos had, this is probably the perfect R30 if you needed one for a museum. These are not particularly rare, but were the hottest Skyline of the early 80s and as such the vast majority of them were tuned and abused, which makes this one rather special.
It does come at a price, though, and that price is $43,250, which is roughly 4 times the average asking price for similar cars lacking this particular one's godlike cleanliness.
http://exchange.goo-net.com/usedcars/NISSA…
What say you, Oppo? Nice price or crack pipe?