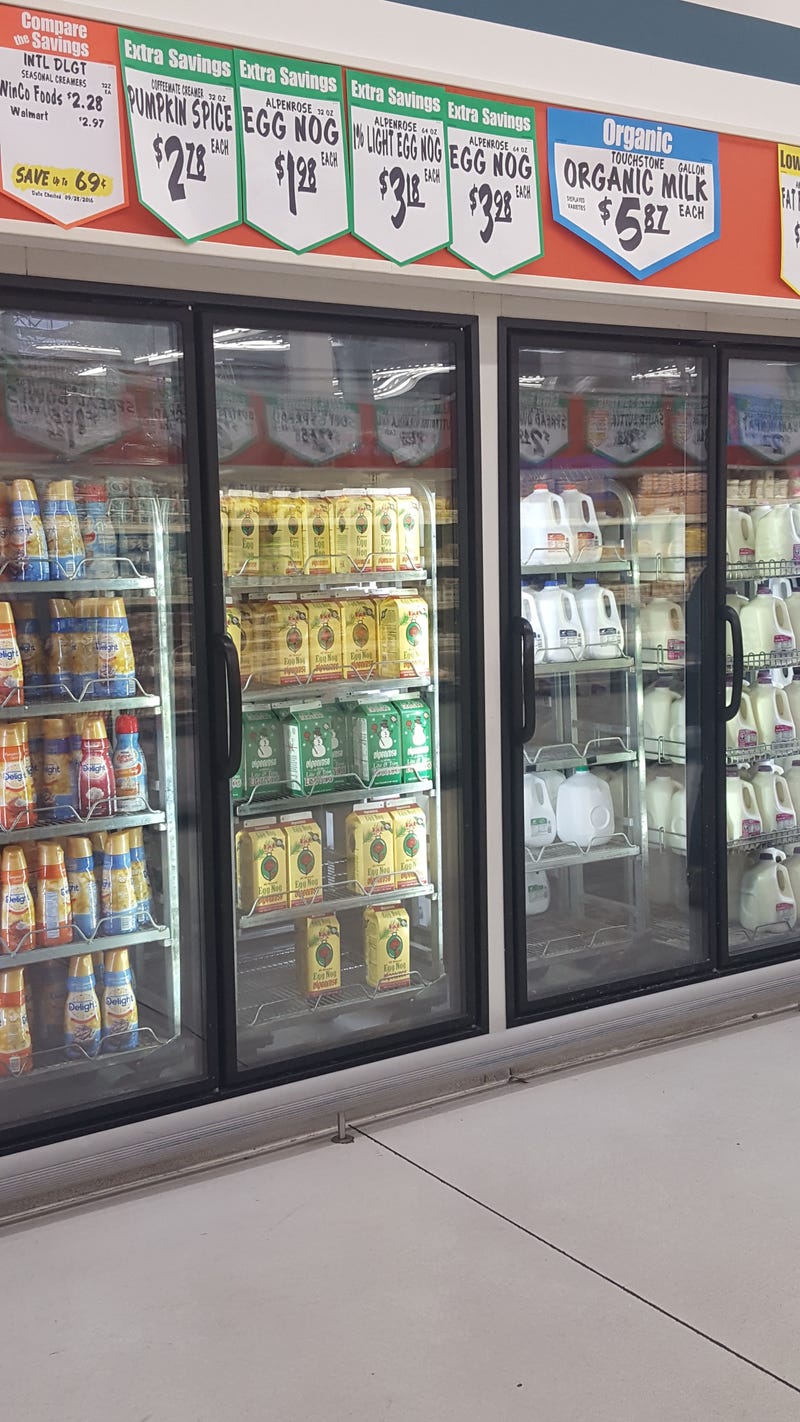 I love egg nog. I could drink a gallon a day unapologetically. I even posted last year about it, I believe right before or after Halloween. But it's October 2nd for goodness sake.
Part of what makes these indulgences so wonderful is the fact that they're seasonal. If egg nog is available from September 30th though January 15th, it's not special!
THIS IS WRONG, PEOPLE!