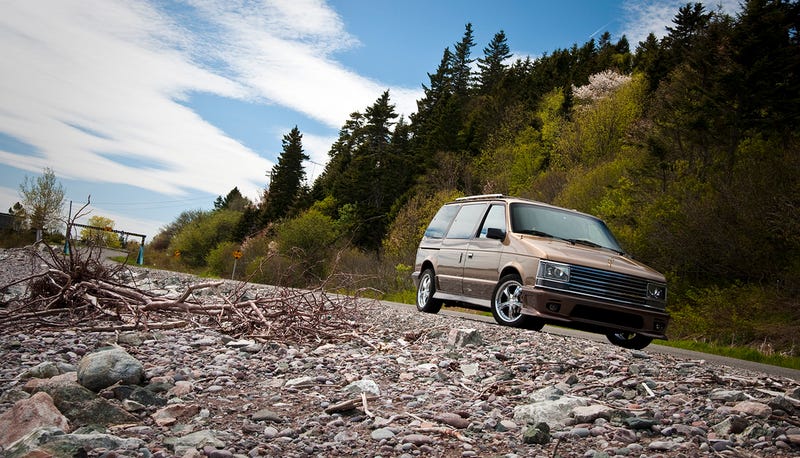 The Plymouth Voyager. A 1995 model. Three rows of seats, a 3-speed TorqueFlite automatic transmission, and an inline-four churning out a nice, round 100 horsepower. The lower end member of the trifecta of Chrysler minivans, the Voyager was never intended to turn heads. Unexciting and forgettable by design, with no sporting pretensions, this Corolla of minivans was like a faithful butler. It did its job, stayed in the background, and didn't speak unless it was spoken to. You could load it up with your six kids, their junk, and your three Dobermans, and the Chrysler minivan wouldn't bat an eyelash. It simply took you where you needed to go. And yet, here I am, 18 years later, fondly remembering the blandest of vans in the blandest of vehicle categories, a car I have never even driven. Where the hell does that come from?
(Unexpected restoration photo via Flickr - Marc Doiron)
I read an interesting Oppo article by a certain Automatch- the Avanthusiast this morning. This work was refreshing, as it bravely questioned the pervasive wagon lust which haunts the automotive blogosphere. From the Hooniverse on the cultural enthusiast end of the continuum to Autoblog on the industry news extreme, everyone feels the need to point out their affinity for the long roofed variants of more typical sedans. The shaggin wagon, you might think, has never enjoyed more popularity in the American car market. There must be a vast abundance of wagons on the market, if they are so popular. What's that? Nobody buys wagons?