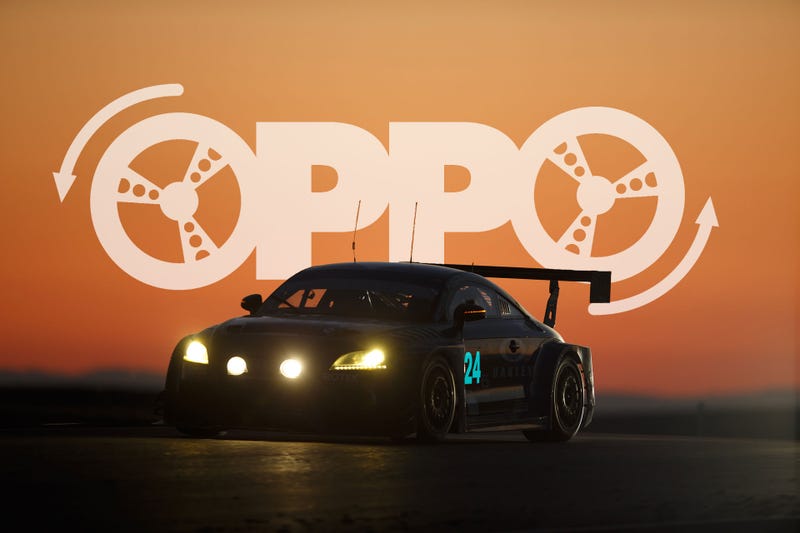 This weekend, overall 25 Hours of Thunderhill winners Rotek Racing will head to the 24 Hours of Nurburgring with the intent of taking on Germany to win their SP4T class and maybe, just maybe, the race overall. However, they can't do it alone. That's where we come in.
In partnership with Oppositelock, the American Rotek Racing squad has made some space on their Audi TTRS racer available to our community to secure some final funding in a unique way: Opening their beautiful car to your words.
Indeed, what we have here is perhaps history's only ever opportunity to get your name, even sentences of your choosing, printed on a nearly 400 horsepower, entirely front wheel drive Audi TTRS Racecar. Yes, this means you can write "I like farts" on a car that will be driven by two Americans, including Jalopnik's resident pro racer Robb Holland, and FIA World Touring Car Champion Rob Huff, but we hope you're a bit more creative than that.
The full list of opportunities is below, and you can enter the operation here.