So Yamahog and some of her friends took me to bike nite last week and I was way out of my element - as portrayed by this picture I took of the Boss I had for the night.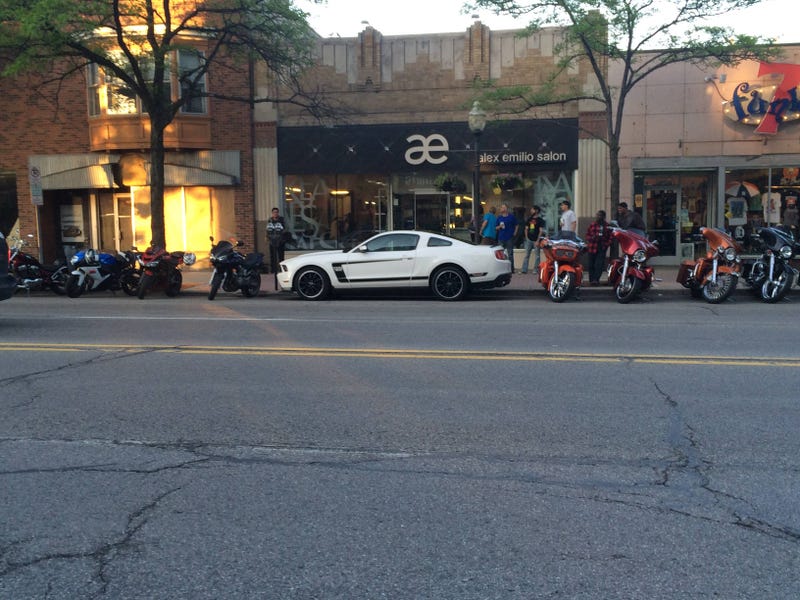 There were lots and lots of different bikes of all types there, sport bikes, cruisers, custom choppers all decked out with speakers and LEDs, etc, and I had literally no idea what anything was. Now I've never liked bikes, but I asked myself the question "if I had to choose one of these to ride, which one would it be". Not knowing what I was looking at, I went by looks alone. The first bike I came across that I liked was a really sleek looking one. The historic plate on it told me it was a 1974 and the BMW roundel told me it was a BMW. Googleing 1974 BMW motorcyles led me to the conclusion that it was a R90S.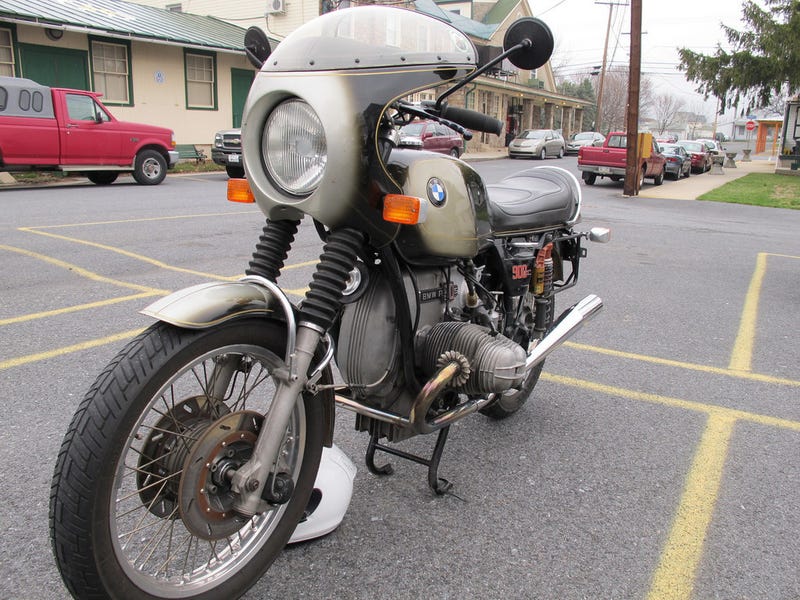 The next bike I liked was a black/gold 1970 Triumph.
But ultimately I decided that if I had to ride a bike, it would be this awesome looking black on black on black Victory. I'm not too sure which one it was, but looking at the Victory site, I'm pretty sure it was a brand new Gunner.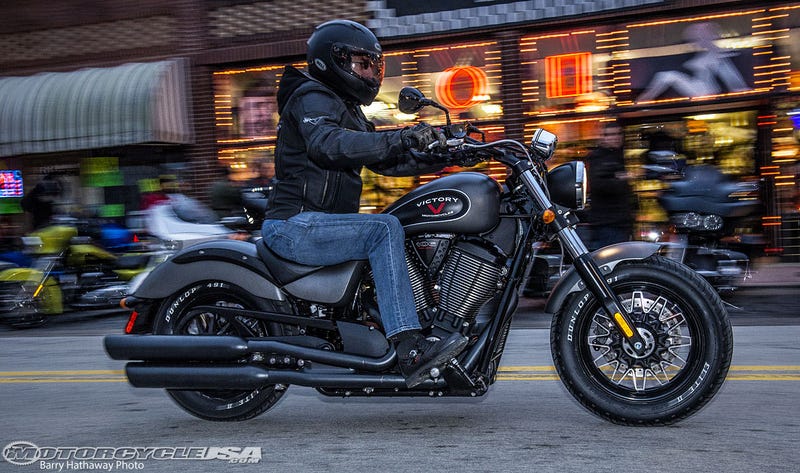 So Oppo, what would you ride if you had to?