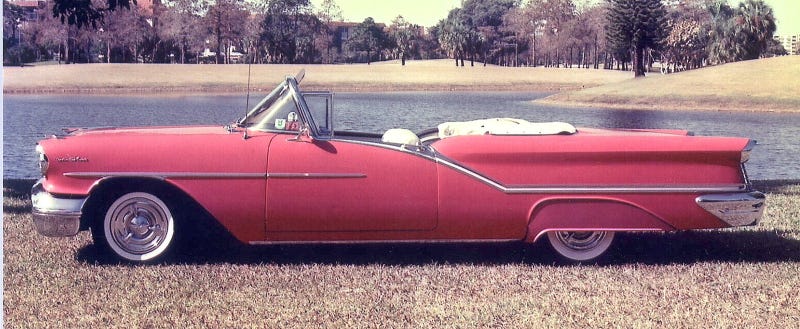 Broughamiest. Pic-dump. EVER.
Behold! The interior of my childhood! From a 1985 brochure. (Ours was an '88 with blue velour. Fuzzy like Fluffy Bunny's nose!)
Here's the '88 interior. There isn't a picture in existence that doesn't belong more in the Red Interior Appreciation Appreciation Society more than this does.
Here's a 1990 interior. They added a few extra digital toys by then.
I don't like beige, but man, that's clean. These cars need white walls to look right, too.
Can't get enough of this burgundy '88. So clean.
Starfire!
This flickr group rules, BTW.
I love old ads.
Man, that's a gorgeous shot. Fits the car SO well.
More here.
I'm interested in that little blue car, too, hehe.
Thank Google Image Search (flickr, CarGurus, conceptcarz, etc.) for classin' this joint up.