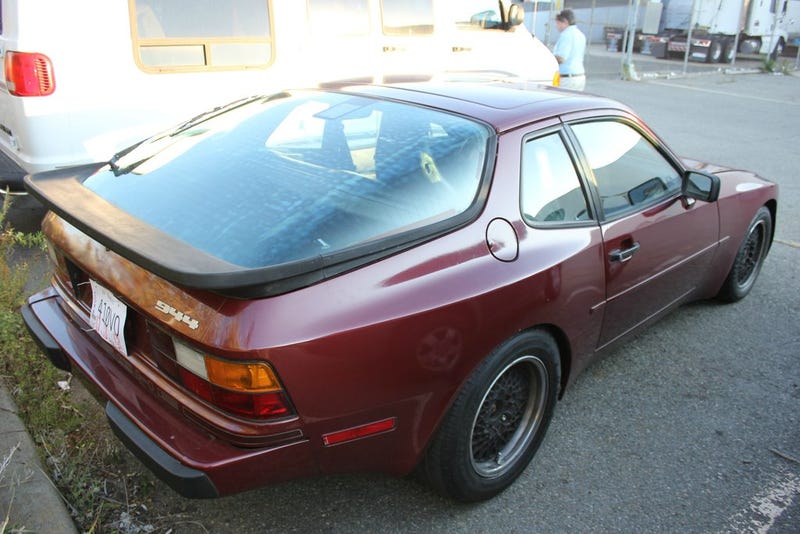 There was an interesting dichotomy taking place on Friday night. The fifty-five hundred square foot garage that houses Classic Car Club was split down the middle. The Clubroom was awash with the top tracks that would be playing in any of the other trendy nightclubs in Manhattan. A fully stocked bar overlooks a gorgeous Gulf liveried Ford GT40. The section is occupied by a group of young guys, patrons to the club, enjoying one of the many benefits of their membership. On the other side of the space owned by Classic Car Club's Manhattan branch was vastly different scene.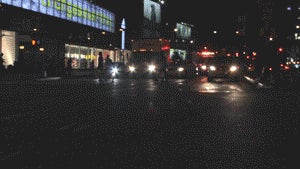 Absent were the loud speakers, drowned out by a cacophony of power tools and machines. The mechanic shop on the far side of the building was inundated with the whir of impact wrenches and the crack crack crack of hammers on metal. The table in the Clubroom featured the Porsche 911 Book: 50th Anniversary Edition (an $80 value) as an aesthetically pleasing and fitting accent to the lounge area. By contrast, the workbench in the mechanics bay held the opened crankcase to a 6-cylinder engine. Just sitting there in all its glory. The rest of the 20-foot long shop table held washers, bolts, and seals as well as some newly arrived parts. Brake rotors, shocks, and newer hardware were among the list of improvements that had to find their way into tonight's project car. Which leads me back to the owner of this wonderful machine.
Aaron Brown is a familiar face around the Jalop-opshpere and is the proud owner of a maroon 944. If you hadn't read about his off-road excursion escapades, his most recent trip into the ditch left the car slightly worse for wear than before. Aaron is also part of the Classic Car Club family and was able to secure the lift to work on his car tonight. We were going to address some of the damaged parts as a result of the bumper trying to mate with the trunk of a tree. Of course while it's on the lift we were going to tackle some performance fixes. Because racecar.