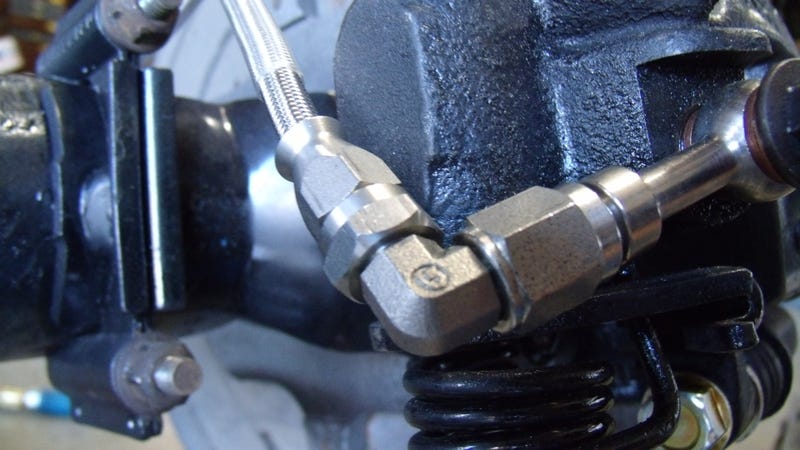 Brakes are plumbed! Of course, by using stock hardware, I made it more difficult to have a firm pedal. With sliding calipers, hoses are required if you don't want your lines to flex. I'd rather not find out what happens when steel lines are bent repeatedly.
Since I'm at a race shop, I might as well install race-quality hardware to make the pedal as consistent as possible. So, braided hose and AN fittings all around!
I really need to stop painting things before I'm done welding shit on.
I kinda like that the hose has a plastic sheathing. It'll help keep the grease out from inside the braiding. I'll have to take some paint thinner to it to get the overspray off, though.