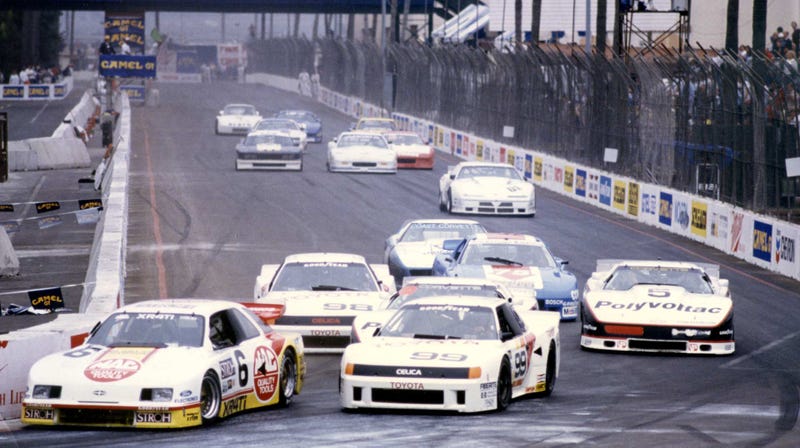 On my quest to find a new daily driver, I wonder where all the pizzazz went with marketing your bare bones Nissan Sentra as a full blooded race car. You know, throw on some decals, a bodykit, a hefty upcharge and profit!
...and nobody's the wiser because racecar. I'm not talking about the likes of a Nismo Juke or Versa Note SR.....no, I'm talking about taking those affordable cars and somehow tying it in with an actual motorsport event that its much more talented identical twin participates in.
Seems Legit.
It's a pretty ingenious technique if I say so myself, and even if I understand that it's a blatant marketing ploy, kind of like the BMW M brand, I still want it.
The Rx-7 was really good at what it did, duking it out in the uber competitive IMSA GTU/GTO series of the late 80s/ early 90s.
so what's a Mazda exec to do? The ONLY thing to do...take it and run with it.
You obviously make an IMSA GTU car for the masses to celebrate your awesomeness, I mean were you born in a barn or something?!
There's even one on craigslist right now in pretty bad shape that I've been contemplating getting. If anyone of you get it, I will destroy you. But seriously, it's in the rust belt and in all honesty, I won't get it because this car probably has the structural integrity of flan.