I'm resigning from my main job tomorrow.
My boss is an ungrateful prick, I get paid significantly less than industry average, and I'd rather not be forced to work 16 hour shifts in 100 degree heat and get denied overtime pay. He's also exceptionally talented at misplacing time sheets.
So fuck it, right?
I'm not sure what's next, but I'm probably going to move again to a different part of the country. Kinda sucky because I only recently moved across the state for this bullshit.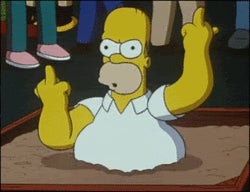 Oh well, rant over. I'm probably going to be disappearing again while I sort this shit out.