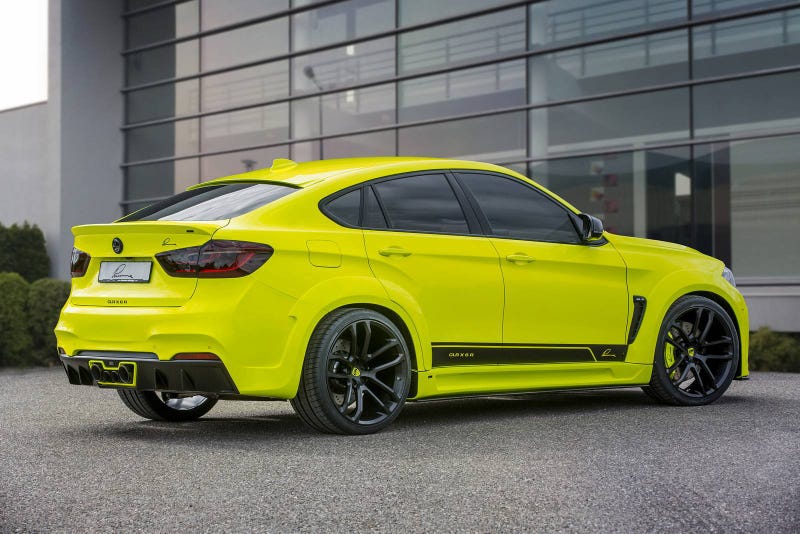 So while I was in San Diego I pointed out an X6 M to one of my co-workers. I said, "That's pretty much a $120,000 SUV over there!" They said, "Wow! Why did you call that an SUV?" I explained and they responded with, "But it looks the same size as that one Honda, I forget the name."
I listed the Crosstour.
"No."
I said Acura ZDX.
"No, it's a Honda car."
A stupid grin appeared across my face as I submitted Accord Coupe with anticipatory glee!
"No the smaller one."
"The Civic?!"
"THAT'S IT, THE CIVIC! It looks about the same size as the Civic!"
This is the second time I have ever pointed out an X6 to a non-enthusiast in order to get their take on the trendy bodystyle we enthusiast call an abomination. For the second time the answer I received not only confirmed the vehicle as a sedan but a compact sedan at that! And neither person budged on their perception of the X6 even after hearing a known "car person" say it was an SUV multiple times.
And you know what, I hope you all can see what they probably saw because the X6 definitely doesn't look like a hatchback, it looks as if it may have a trunk. What if people are buying "4-Door Coupe-UVs" thinking they are a more roomy, more practical, more powerful, all weather small sedans?
Jalopnik, you need to do a survey because I think there may be an alarming amount if non-enthusiasts that see the liftback CUVs as being sedans that are one class size smaller! With so many bodystyles and ride heights available now, it would seem we are converging on a single shape that will define all cars...scary!