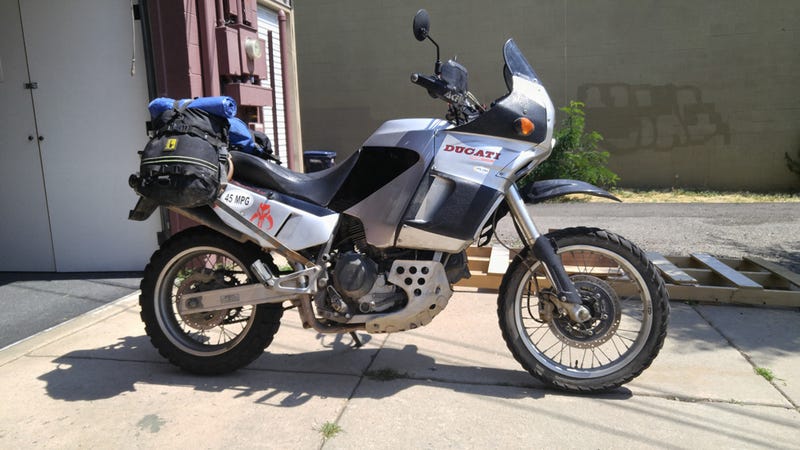 Loaded up the bike and joining some friends at the headwaters of the River of Lost Souls this weekend.. Bunch of old buddies are meeting at a friend's cabin above Silverton, Colorado... STOKED!
Also! On the way to work today, had a brand-new GMC truck careen into my lane from the opposite lanes. I was able to stop before hitting him.. and then I realized that he'd just gotten hit while pulling out in front of another car in the opposing lanes... I pulled up next to his driver door- it was fuct, curtain airbags deployed, door and windows smashed.. The white gas from the airbags was still wafting from the cabin...

"You Alright??" I shouted.

That's when the door started to open, and rivers of blood poured out of the truck!!
Kidding. No blood.. just a groan from behind the curtain airbags that he was alright....

Looked like he pulled out in front of someone, they whacked him and sent his truck into my lane....
I'm guessing the Cosmos was like,

"Hey Bro- want some breakfast? How about some Steak and Eggs"
And he was like "Yeah! Sounds good"
And the Cosmos was all like, "Oops, sorry, out of eggs— how about just a big fucking T-BONE!!"