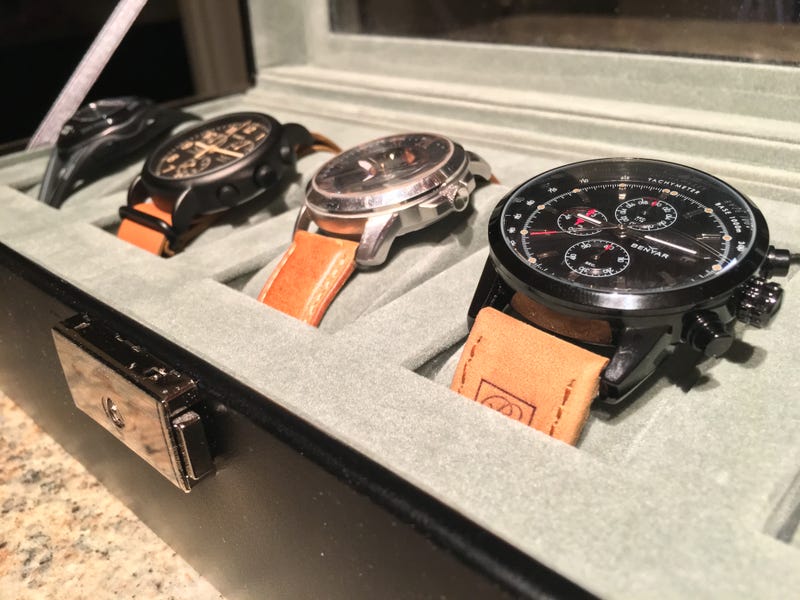 Anyone know where to get a Sabelt-like watch strap like Autodromo are using for their Group B (See image below)? On a side note, I picked up 3 watches in the past week; possibly developing a problem. Guess which was the most expensive? Nope, you're wrong, it was the simple running watch.
From left to right: Timex Ironman Triathalon, Timex Weekender Chronograph, Fossil something (this was a gift and has been my main and only watch for 2+ years), Benyar something-or-other chronograph. The Benyar was the start to this spurt as it was just a $30 watch I found on Amazon.
This strap is $40 from Autodromo. Are there any others out there maybe cheaper? I think this style of strap would work with my Timex weekender, but that's it.