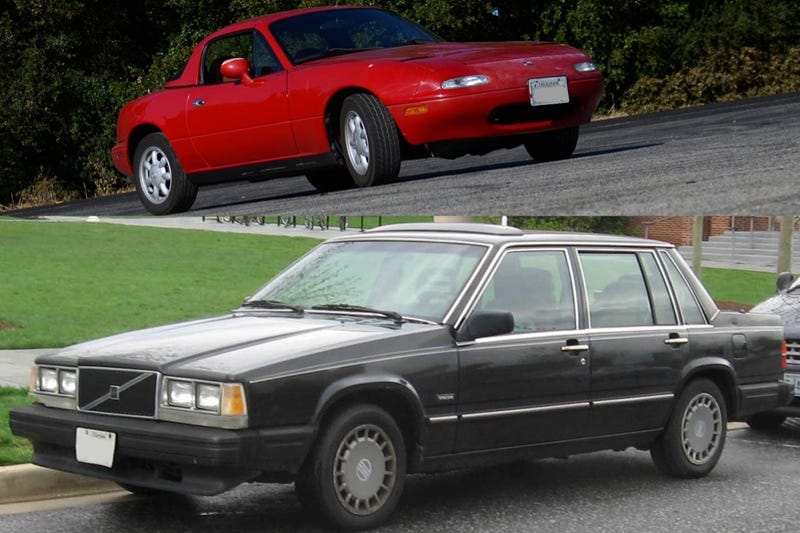 I'll define realistic as something you can actually afford to pull off within three years. Yes, you can imaginary-sell your current car(s) to raise funds. You've gotta pay for everything though.
1. My '93 Miata, with all the mods I imagine having done in three years. In addition to my bucket seat, I want upgraded brakes (these are right around the corner IRL), lightweight 15" wheels, stickier tires, a roll bar, and maybe a little suspension work. Nothing that kills the original car's character.
2. A Volvo 740 Turbo with the four speed. Must be a beater. I'd do all the cheap eurotrash aesthetic mods, such as rectangular French-yellow foglamps, any sort of black wheel (like black steel is seriously fine), tinted windows, smoked taillights, clear indicator lights all around, loud & ugly exhaust, and lots of eurotrash stickers. Perhaps reupholster the seats with Mexican blankets.