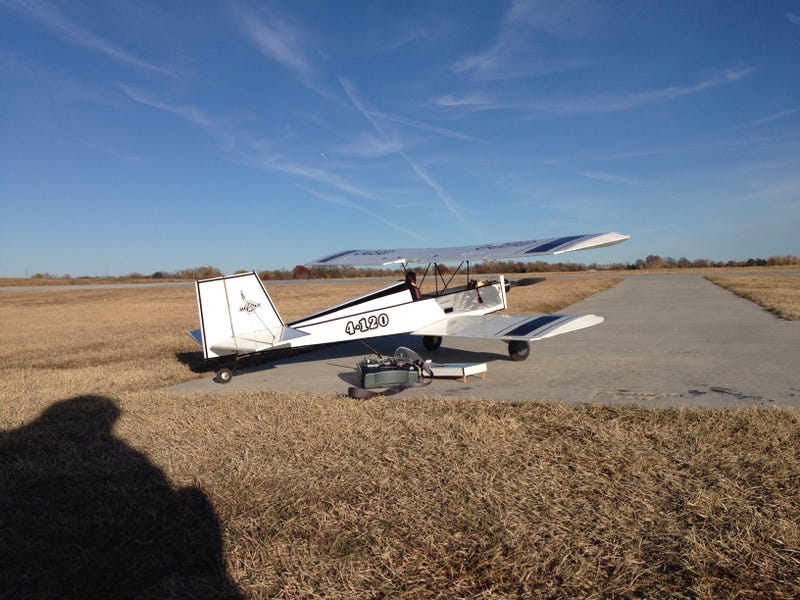 Maidened my giant biplane today. Flies like a dream! It's crazy stable and surprisingly nimble. I have way too much power, it's got unlimited vertical and easily putters around at half throttle.
Flight 3 was interesting, I lost a screw that connected the rudder to the rudder servo: no yaw control. I didn't actually notice at first, then noticed something was wrong, but couldn't figure it out, all I knew was my rudder wasn't working. Then I realized I had to land, which might be tough without yaw control. Put her in the grass, no problem.
I think I'm going to like this plane!