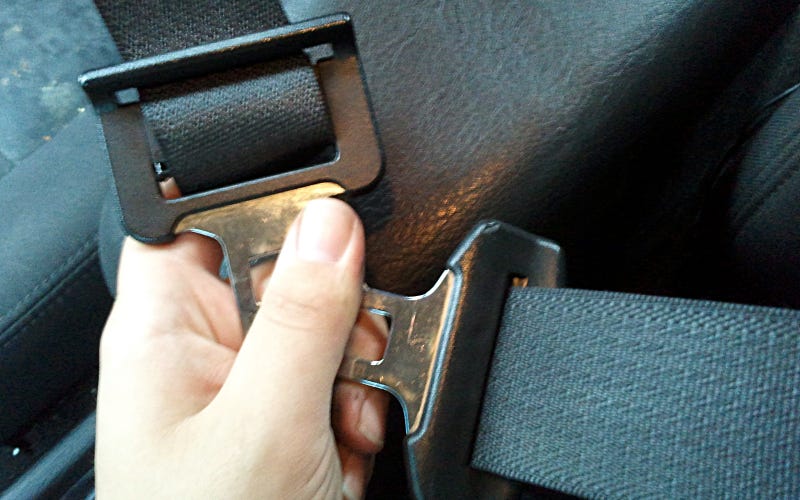 Some things about your car that just don't make sense.
For whatever reason, my driver's seat belt buckle (on the right) is different from the other four. I don't understand why.
Also, for some god-forsaken reason my rear defroster is on a timer of just a few minutes. On a really rainy or snowy day I constantly have to turn it back on. Why can't it just stay on?
Also (again), to turn on the overhead light you need to turn the panel brightness switch all the way up. This screws up my brightness setting and I have to find it again.