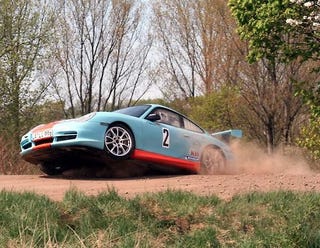 Here are a few of her reactions.
"Is he wanking it?"
"Oh God he is wanking it!"
"Oh at least Karl (Kawaru) doesn't sound like a child molester any more."
"Why does this little white boy with glasses sound like a big black man?"
"Oh well now they're fucked."
"OH GOD!!! AUSKA NO!!!"
"I don't want to do this movie any more."
"What is she...did her arm just fucking fall off."
(in response to Gendo placing his arm inside Rei) "I always knew that fucker was a pedofile."
"This is the gayest show I've seen."
"Just a little boy playing with creepy dolls, nothing to be worried about."
"WHAT. THE. FLYING. FUCK. IS. GOING. ON!"
"Wake up the the refreshing taste of TANG!"
And my personal favorite.
"It's not an anime till you've been to the beach."