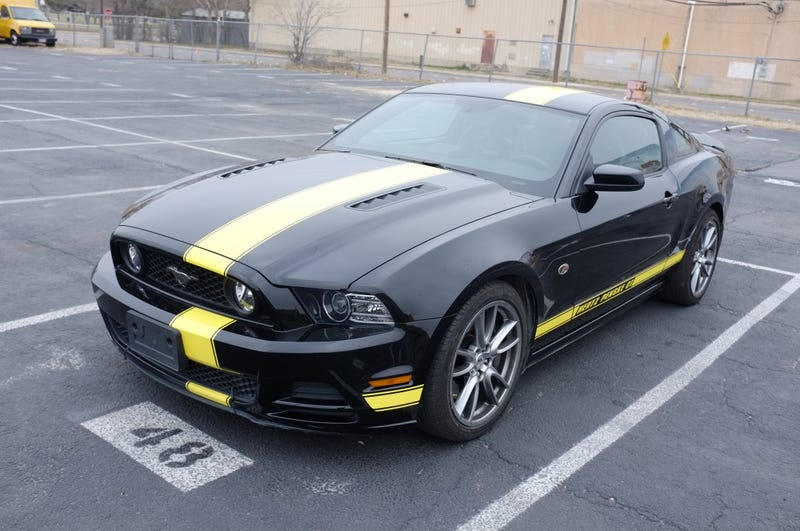 I reserved a Mustang GT from Hertz at DFW. This is how the conversation went when I arrived.
Employee #1: "OK sir, that's a Penske Mustang, correct?"
"No... but I'll take it."
Employee #2: "Must be a mistake, check if there are any GTs available."
"Don't check too hard..."
Employee #2: "No GTs, would you like a Camaro? They're the same." [!!!!!]
Me: "I really wanted a Mustang..."

This is such a juvenile car but amazing fun. I could happily have just sat in a parking lot and turned it on and off for a few hours....