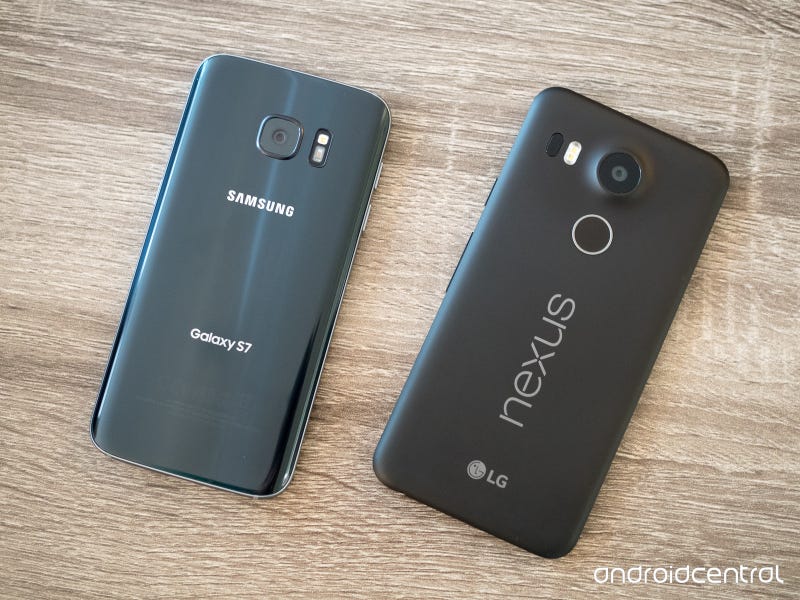 So, last night my parents gave me a new phone. Apparently the motherboard fried in my dad's old Droid, so they decided screw it, they're just going to buy new phones. I now have in my possession my old Nexus 5X and a new Galaxy S7.
I love the fit and finish plus the hardware of the S7 much much much more, but I like Cyanogenmod 13 on the Nexus a whole lot more than the silly TouchWiz that comes with the S7.
Interestingly enough, what I do with the Galaxy will be determined by whatever Google whips up in a couple days. If their new phones are really attractive, I might just eBay the S7 and get whatever they cooked up.
For now, the Nexus 5X is going to Miss Tesla. She's been yearning for an Android OS that's newer than 4.4, so I removed Cyanogenmod and replaced it with a pure build of 7.0 last night. The Nexus is pretty mint, so if she decides she doesn't want it, I could turn a neato profit on it.