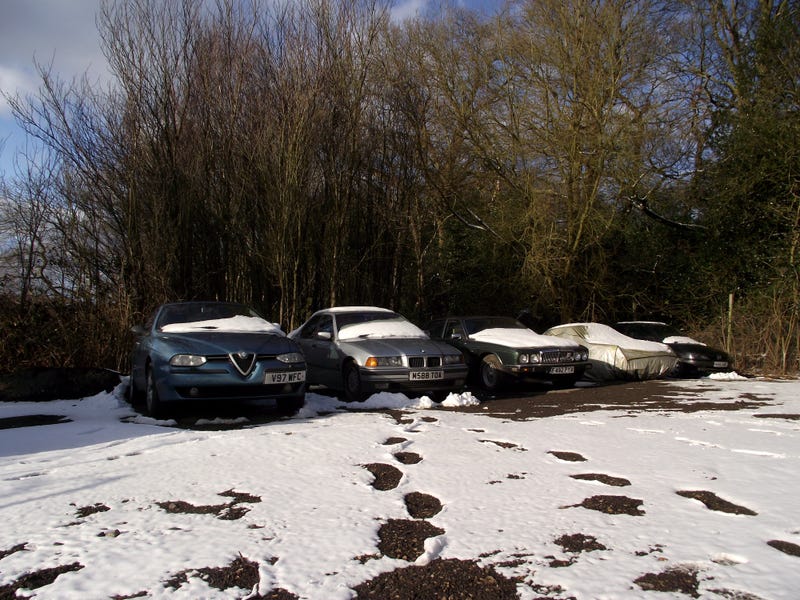 I've swapped the wiper blades and a couple of bulbs on the Alfa, replaced a fuse in my mum's Honda, diagnosed and fixed why the Jag's been getting damp inside (a stiff window mechanism not closing properly) and mopped up a puddle from inside the Jag's engine bay.

You can see why these cars rust. There's a little flat patch of metal that just gathers water inside the engine bay. Clever.

Also, I've managed to track down the last few bits for the manual trans swap. Good times.