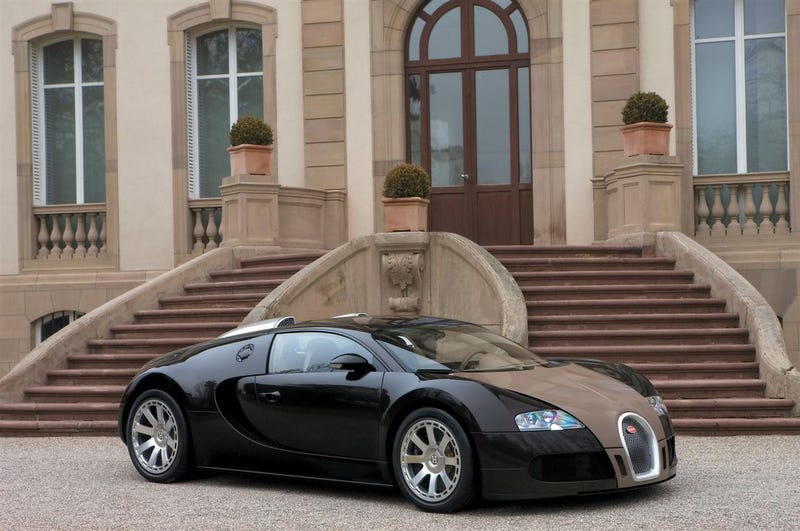 Unlike most people on Jalopnik, I like a good automaker special edition. The Frankfurt Motor Show was full of them from the Lamborghini Gallardo LP570-4 Squadra Corse to the Maserati Quattroporte Ermenegildo Zegna Limited Edition to the Bugatti Veyron Grand Sport Vitesse Jean Bugatti Legend Edition, demonstrating that European automakers will lengthen the name of their cars with any chance they get, mainly so owners can say they're better than anyone with a "normal" Veyron or an "ordinary" Quattroporte.
Now you may say, "The Squadra Corse Edition is exactly the same as a Blancpain Edition!" and "What's so great about Ermenegildo Zegna when Perry Ellis is just as good?"
Meanwhile, I'm just thinking "What special-editions would I want to buy?" because that's what I do. So I decided to come up with a list for that. I think of silly product ideas so the product planners at major car companies don't have to. You're welcome.
Author's Note: Special thanks to Matt Hardigree for having the Jalopnik Film Festival after Fashion Week. Otherwise Anna Wintour would have eaten me alive for that Perry Ellis comment.
Lotus Evora Richard Mille
Watchmakers and automaker partnerships resulting in branded cars are common. Witness the Lamborghini Gallardo Blancpain Edition and Mercedes-Benz IWC editions. But Richard Mille and Lotus would take the cake, because of their many similarities. They both sponsor the Lotus F1 Team. They make products that are very light and very expensive. And they aren't immune from providing endless special-editions of their products.