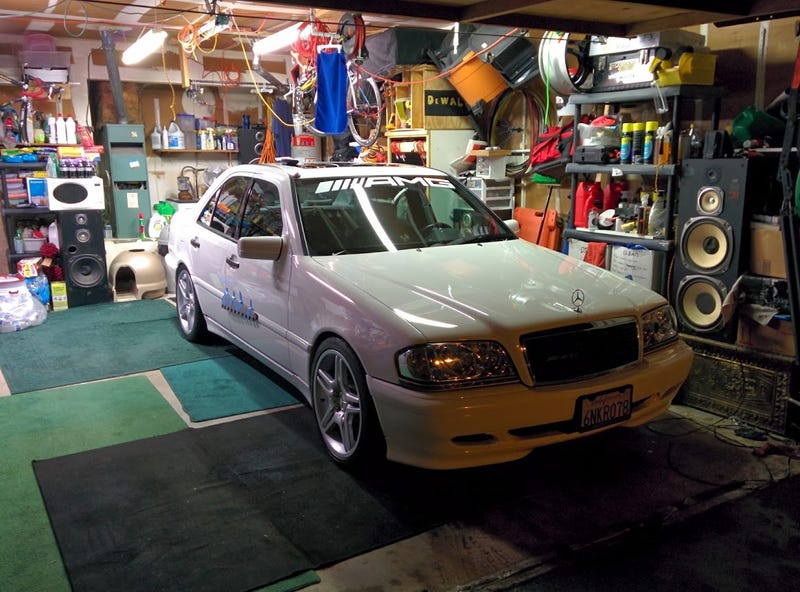 A rain storm is due in my area tomorrow so I decided to prepare my car for it...
I don't have to drive my car this weekend thankfully so my car will not be enduring any rain, and I'm very happy about that because the front end and back end were just painted and it hasn't been long enough so I can't wax it, which makes for a very nervous 2 weeks of having fresh paint so unprotected; but I've remedied that and washed the car, parked it in the garage, and covered it (my usual procedure when I don't need the Mercedes for a few days).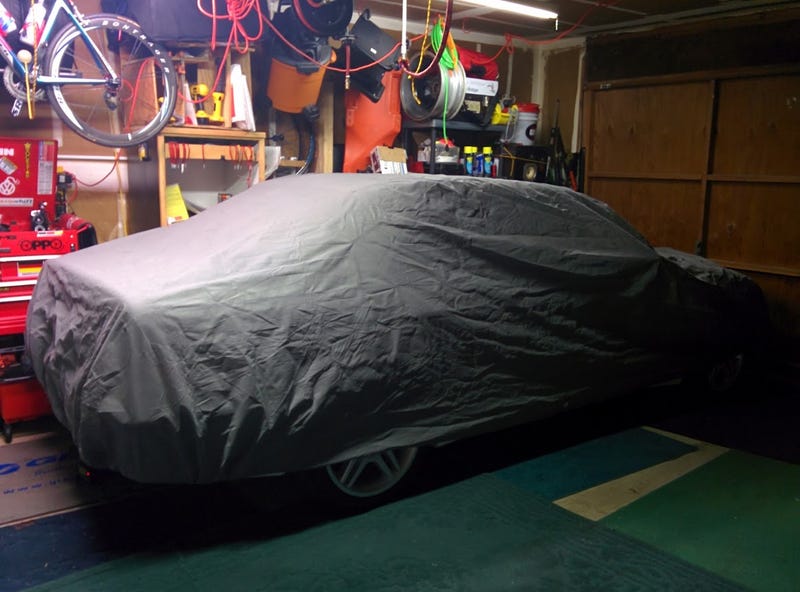 My car is now ready to face the rain.