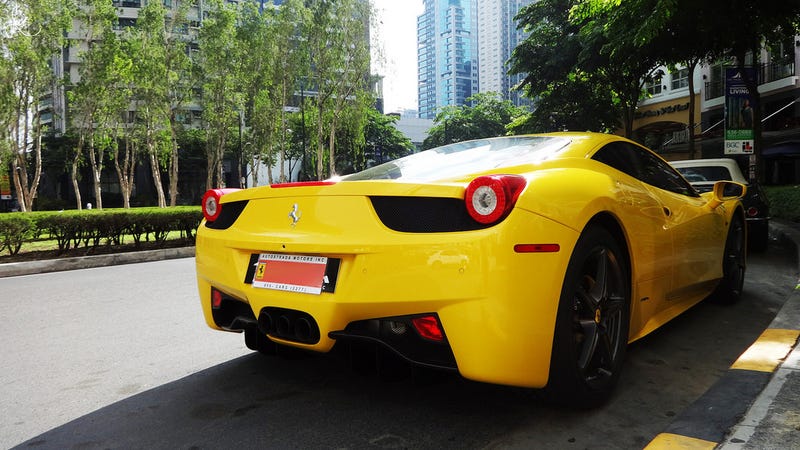 Welcome to Sunday Stroll, where I go for a walk around town spotting amazing cars and, sometimes, talking to the owners about all things considered cars.
There are no specific dates and times, every Sunday morning from around 7 to 10 am GMT +8. Think of it as Cars & Coffee, but without organizers and, in this case, parking in a round-a-bout.
This morning is my first ever, but it won't certainly be my last! Enjoy this photo dump!
That's an RS6, BTW.
Safe distance. Smart move.
This is confusing.
Is this a Porsche 911 Turbo...
...or a RUF CTR?
Low...
This was the first time I've seen an E-Type that's not in a car show!
Same story here.
This is the best photo I've ever taken with a Cybershot!
ID please?
Since this Mustang's straight from the dealership, it only comes in automatic.
The second 458 leaving the scene.
I have a soft spot for the C3.
I assume the two 'Vettes came here together.
More Targas!
*drool*
I could've done better.
Oh my...
Oh sweet Celestia!
E30's in Watanabes: Hot or Not?
Just as the day couldn't get any better...
...a DTM battle commenced!
California plates...?
I believe this guy imported his 993 from Cali to Manila!
A third Stingray entered, albeit from a different spot!
The first JDM import to join the roster!
Then came Godzilla!
Sorry, America.
Of all of the MINIs sold, the John Cooper Works is my favorite.
*replace turbo with V8
A story about this owner—let's call him Merc. Merc was looking for a guy, and asked me if I was him. Funny thing is I met that guy a few days ago in Exotic Spotter, and he goes to this place every Sunday regularly.
Dispatching Automatch...
————-
That's all folks! Come back in a week or two for me to go back there with more variety and, possibly, me talking with the drivers.
So if you're visiting the Philippines soon, make sure you're here early Sunday morning in either EDSA, South Luzon Expressway or, in this article, Taguig City!
Also, if you want them in wallpaper form, come down to my Flickr page for them and more!