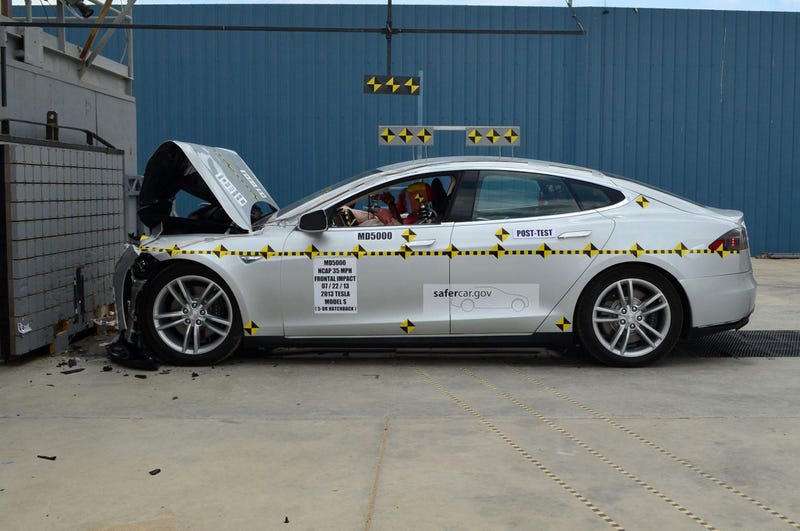 Tesla just got called out by the NHTSA for making false claims about the Model S' safety. The Model S received 5 stars from the NHTSA and Tesla added the extra .4 based on their own calculations of how likely an occupant is to be injured in a crash.
The NHTSA's Press Release:
"The National Highway Traffic Safety Administration is committed to improving safety on the nation's roadways and helping motorists make informed decisions about new or used vehicles they are considering purchasing. The agency's 5-Star Safety Ratings program is designed to provide consumers with information about the crash protection and rollover safety of new vehicles beyond what is required by Federal standards. One star is the lowest rating; five stars is the highest. More stars equal safer cars. NHTSA does not rate vehicles beyond 5 stars and does not rank or order vehicles within the star rating categories. In addition, the agency has guidelines in place for manufacturers and advertising agencies to follow to ensure that accurate and consistent information is conveyed to the public."