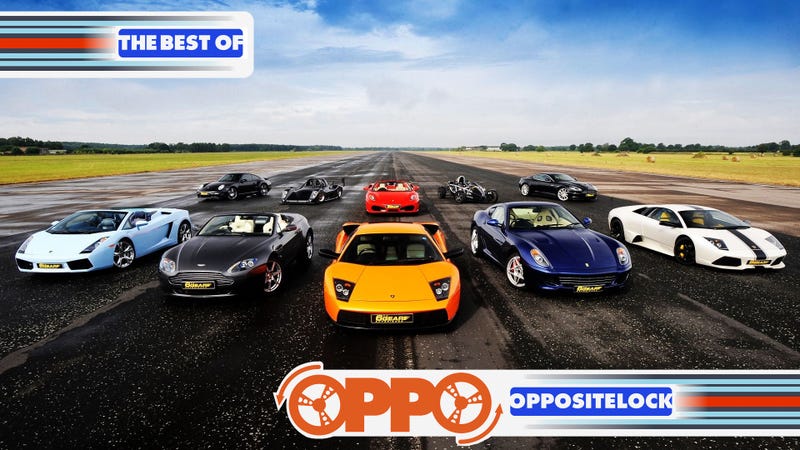 Gathered here are the Oppositelock posts that people put a good deal of effort into writing on Monday and Tuesday. It includes the 1955 Nardi-Giannini 750 Bisiluro, why every enthusiast should lament the departure of Suzuki from North America, a review of the BMW i3 from the passenger seat and more.
Some may argue Carlo Mollino's design was derivative of the 1949 TARF Guzzi & Gilera (and they may be correct), but this car was so much more. Whereas the TARF was essentially a motorcycle with a sidecar (in which it would be driven from), an extra wheel, and only designed to go fast in a straight line, the 750 Bisiluro was designed as a race car from the onset.


I went to visit my family last weekend with my girlfriend. It's a 230km drive and we did the trip in her 2009 Yaris. Base model, 5spd manual. As with any japanese econobox, the Yaris isn't too bad of a car. It goes forward, stops takes turns and has seats. It takes you where you want to go, when you want to, sips gas, has a rudimentary but simple and easy to maintain powerplant and even alows you to listen to music whilre you're getting from-A-to-B ! It was also the first time I drove a japanese subcompact in 2 years, since I had sold a 2001 Corolla to buy a 2003 SVT Focus.
One of the perks of having a friend whose dad works for BMW is that you always get to ride in a variety of BMW's newest offerings. Last week I received an invitation for a ride in a brand new BMW i3 which officially scheduled to be released in the US sometime early next year. All my potato phone pictures were terrible so I just pulled all of the pictures except the first one from Google Images. Without further ado here is my review...
As a car buying consultant I help folks get deals on all kinds of cars. But for some reason the car that I broker the most is the Mercedes C300 4matic; I've done 4 of these in the past several months. Naturally, I was curious as to what makes these sport-sedans so desirable. This weekend I got a chance to take one out. One of my clients that landed a C300 happened to be my wife's cousin. She came by for a dinner party and brought her new ride.
The Bill Mitchell designed 2nd generation Cadillac DeVille was sold in coupe, sedan or convertible version from 1961 through 1964. The big beast was packed with all sorts of advanced features like power electric seats and auto dimming headlights from the epoch when Cadillac ruled the large luxury segment. Also check out This 1955 Ford Living In The Woods Is 5.0 Ford V8 Powered.
[Giulietta appears above at a window]
But, soft! what light through yonder windshield breaks?
It is the east, and Giulietta is the sun.
Arise, fair sun, and kill the envious Hoon,
Who is already sick and pale with grief,
That thou her car art far more fair than she:
Be not her car, since she is envious...
Tonight my wife handed me two bags of gingerbread cookie mix and told me to make gingerbread men with my 2 year-old son. What is a gingerbread man and why are we obsessed with having our children to eat small people-shaped treats? "Hey son, bite this little man's head off. Mmmm!" Instead of traumatizing my son with candy cannibalism, I decided to freehand a few well-known vehicles from the cookie dough.
Last Friday IMSA released the full entry list for the upcoming 2014 Inaugural Tudor United Sportscar Championship. It is looking like it will be a blast to watch. Needless to say, I am excited; you should be too. Yes, I know Rennsport released one of these on Saturday, but I was mostly done, so I figured I'd finish it. Here is the breakdown...
The Best of the Rest
StefanT photographed Niki Lauda's Ferrari 312T and Jochen Mass' McLaren M23. Jbh took photos on a snowy stroll through NYC. Jagvar's Phaeton made friends with an XL1 at C&C Great Falls. A1goy got to have a close look at the new Mini. JonathaoW8 attended a Paul Walker tribute meet and reflected on the effect the F&F franchise has had. TwinTurboBMW compiled some of the best exhaust sounds he captured in 2013. Audi For Life photographed an Ibis White RS7. Decay mended his bike's fairing. Doodon2whls explored his snowy neighbourhood with an RC heli. Hook took photos of a Maserati Quattroporte. Pixel evaluated his project xB. Slantedpepper shared some photos he took of Carrera GTs. Sudman got a Miata. Gmctavish put new carbs on his Volvo. Jagvar shared some photos he took of snow and ice covered cars. 05sonic3valve couldn't resist putting new wheels and tires on his Jeep.
---
As always, If I've missed something and you would like me to include it, let me know.
Fun Discussions
There were several posts that asked questions and sparked some good discussion between Thursday and Sunday. Take a peek and chime in on some of them listed below:
Just the #tips
Honourable Mentions
These posts have already been shared with Jalopnik directly but deserve to be mentioned again because they were first posted in Oppositelock:
Want to participate on Oppositelock? Check out the general handbook for posting on OppositeLock as well the Oppo tools to help you get started.