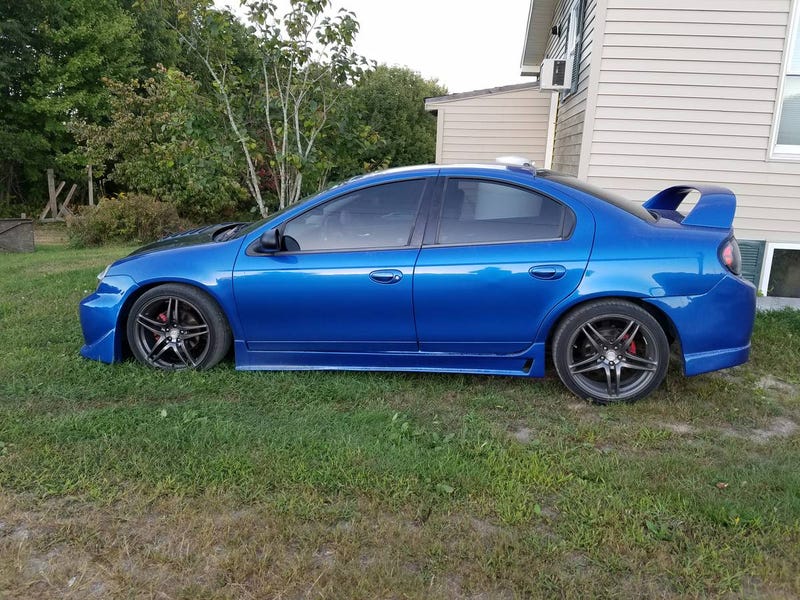 The story of a Dodge SRT-4 (don't call it a Neon) nailed by the Maine State Police for doing 146mph has gone viral on the interwebs. It seems this very same car is listed for sale on Craigslist.

UPDATE: Soon after we posted this, the ad was deleted by the author. Fortunately, I took a screenshot before this happened. It's posted further down.
Read on Right Foot Down or continue below
In case you missed it:
By a strange coincidence, a car that looks identical to the one in the Maine State Police photos is also listed for sale on Craigslist.
At first I thought that driver Tyler Barrows had put his car up for sale to pay for the inevitable fines and legal fees to come from traveling more than double the speed limit on I-95. But it doesn't add up. For one thing, the Craigslist ad was posted 20 days ago, and Barrows was arrested just yesterday. Additionally, if you zoom in on the license plate in the State Police photo and compare it to photos in the ad, you can tell they are different.

Yet it's quite clear that they are, in fact, the same car, from the custom bodywork right down to the missing "T-4" from the "SRT-4" badging on the trunk lid. Perhaps Barrows just recently bought the car and was seeing what it can do on the open road? The charges for failure to provide proof of insurance or inspection make it seem more likely that the car was recently purchased and registered, but not yet insured or inspected.
I used to live in Augusta, Maine, not far from Pittsfield, and have driven this section of I-95 countless times. There isn't much there. I can understand the urge to take your new shiny car, open 'er up, and see what it can do. But the highway is not the place to do it. I once hit a deer on I-295 further south going the speed limit in a company truck. I still didn't have enough time or space to slow down enough to avoid it when it crossed the road right in front of me. I was unharmed (the truck and deer, not so much) and not cited by Maine's finest. But hitting a deer at twice that speed could've been fatal for the driver as well as the deer.