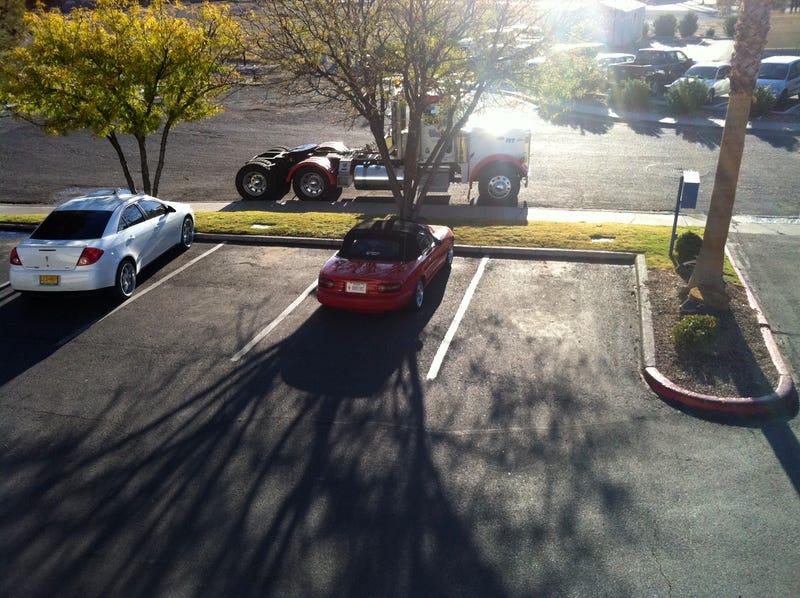 See how tiny my car looks in that picture? I drove half-way across the country in that thing. It was the time of my life.
In October of 2011, I applied for, and got, a job in my original hometown of Westlake Village, California. After three decades of living in Texas, I was finally moving back to the place I'd always considered home. I would be driving out there from Dallas on my own. Most of my belongings were boxed up and in storage, to be sent for once I found an apartment in California. It was just me, a couple bags of clothes, a box of books, and my Miata.
The Miata had some big tires to fill. It was the replacement for my beloved Acura Integra, a car that had been my vehicular soulmate for 12 years. The Integra had won my heart by doing everything I wanted from a car extremely well, and being almost flawlessly reliable. For the first couple of years of Miata ownership, I was caught between the near-unmatched pleasure of its driving dynamics, and the wallet-draining hell of catching up with all the deferred maintenance that had stacked up on an almost 20-year-old car.